Can L-Carnitine Help Children with Asthma?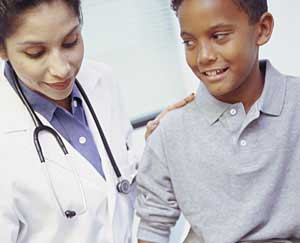 Kids supplemented with L-carnitine had statistically significant improvements in lung function and symptoms
Children's
asthma
symptoms are often not fully controlled with medications, so researchers are always looking for options that might help, including nutritional therapies. A study in the
Journal of Allergy
found that both lung function and symptoms improved in children with asthma who supplemented with daily
L-carnitine
.
L-Carnitine linked to better lung function and symptom control
In this study, 50 children with moderate persistent asthma and 50 healthy children between 6 and 12 years old were randomly assigned to receive an L-carnitine supplement (350 mg three times a day) or placebo for six months. Children took their usual medications, and along with their caregivers, filled out a questionnaire about symptom control before and after the study. Lung function, carnitine blood levels, and other blood tests were measured before and after the study. Results showed:
Children with asthma had lower carnitine blood levels compared with healthy children.
Children supplemented with L-carnitine had statistically significant improvements in lung function and symptoms after supplementation compared with before they were supplemented and compared with children who took the placebo.
The supplement group also had fewer emergency visits and hospital admissions, and a decrease in a blood marker for inflammation (eosinophils, a main component of asthma), compared with children who took the placebo.
The study authors comment on the lower carnitine blood levels in children with asthma stating, "Whether the decrease in serum carnitine in children with moderate persistent asthma is a cause or an effect, [sic] needs to be further studied."
Unfortunately, while children who took the supplement showed statistical improvements, they still had poorly controlled asthma, according to the authors. So further research is needed to understand further treatments, including the role of L-carnitine in asthma, an optimal dose, and who might respond best to supplementation.
More investigation needed
Carnitine is very important in helping all cells in the body work properly. Prior research has shown that L-carnitine (the form of carnitine used for supplementation) may improve lung function in people with various medical conditions. Few studies have looked at the role of L-carnitine in children with asthma.
Genetic abnormalities, various medical conditions, and certain medications may lead to carnitine deficiency, according to the Office of Dietary Supplements. Whether lower blood levels of carnitine in children increases the severity of asthma, or whether asthma causes the lower levels, or both, is still not known.
If your child suffers from poorly controlled asthma, talk with a knowledgeable doctor about an integrative approach, and discuss potential options, including nutritional therapies, to improve your child's symptoms and quality of life. Talk with a doctor, to learn about the potential risks and benefits, before giving your child supplements.
(J Allergy 2012;2012:509730. Epub 2011 Nov 23.)
Jane Hart, MD, board-certified in internal medicine, serves in a variety of professional roles including consultant, journalist, and educator. Dr. Hart, a Clinical Instructor at Case Medical School in Cleveland, Ohio, writes extensively about health and wellness and a variety of other topics for nationally recognised organizations, websites, and print publications. Sought out for her expertise in the areas of integrative and preventive medicine, she is frequently quoted by national and local media. Dr. Hart is a professional lecturer for healthcare professionals, consumers, and youth and is a regular corporate speaker.