Caramelised onion and goat's cheese tarts
Sweet caramelised onions and creamy goat's cheese are perfect lunch partners in this summery dish, ideal to serve warm with a crisp salad.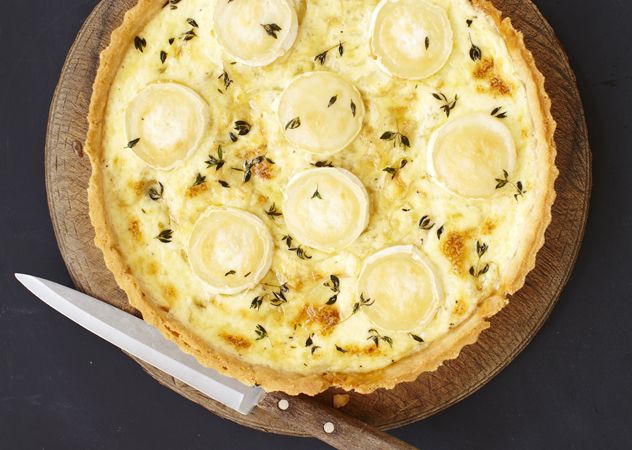 Preparation time: 15 minutes
Cooking time: 2 hours - Serves 4
Ingredients
50g butter
1 tbsp extra virgin olive oil
4 onions, finely sliced
300g shortcrust pastry
½ tsp cornflour, blended with 2 tsp cold water
125ml double cream
120g goat's cheese log with rind, sliced into 8 rounds
Salt and pepper
A few sprigs of thyme
1 tbsp runny honey
Green salad leaves, to serve
NUTRITIONAL INFO
Per Serving
Kcals 558
Fat(g) 37
Sat fat(g) 15.5
Carbs(g) 45
Sugar(g) 10
Protein(g) 12
Fibre(g) 4
Salt(g) 1.3
Method
1 First, make the caramelised onions. Heat a wide frying pan with the butter and oil. Add the onions and cook over a low heat for at 45 minutes–1 hour, stirring often, until golden, soft and sticky.
2 Heat the oven to 190ºC/170ºC fan/gas mark 5. Grease a 26cm flan case. Roll out your pastry the thickness of a £1 coin to fit the flan case. Line the dish, leaving some overlap of pastry to allow for it shrinking back. Prick the base all over with a fork, then cut a piece of baking parchment to fit the case. Crumple the paper into a ball then smooth it out, pop it in the case on top of the pastry layer, and fill with ceramic baking beans, rice or dried beans. 'Bake blind' for 15 minutes, then remove the beans and paper and return the case to the oven for another 10 minutes until the pastry is dry, sandy and golden. Fill the case with the caramelised onions.
3 Bring the cream and cornflour mixture to a simmer in a small pan; stir until thickened. Season, and carefully pour into tart case over the onions. Arrange the goat's cheese on top, then strip some thyme leaves over. Drizzle on honey and return to the oven for 15 minutes or until the goat's cheese is golden. Serve with bitter green salad leaves.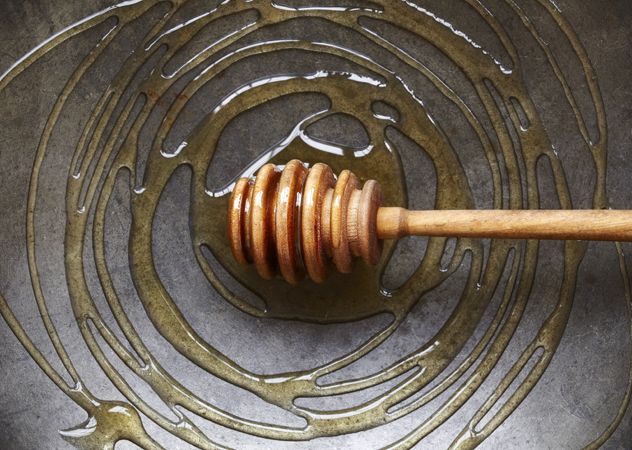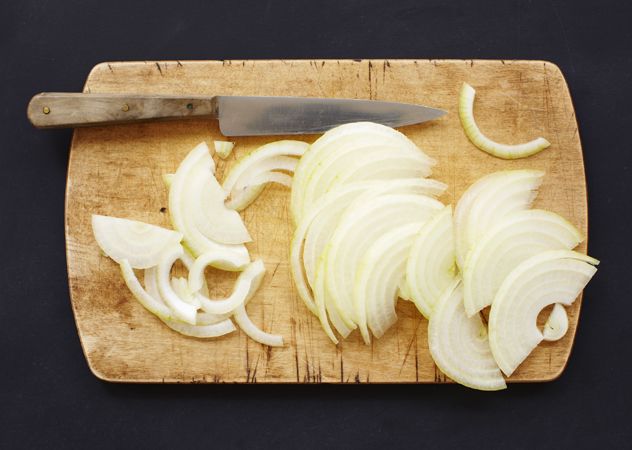 Takes 15 minutes - Serves 4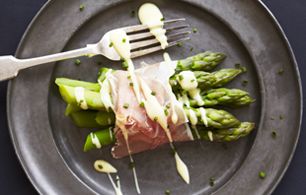 Takes 30 minutes - Serves 4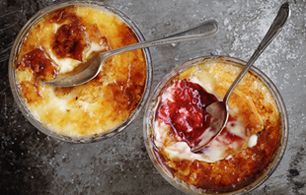 Preparation time: 15 minutes
Cooking time: 2 hours - Serves 4
Ingredients
50g butter
1 tbsp extra virgin olive oil
4 onions, finely sliced
300g shortcrust pastry
½ tsp cornflour, blended with 2 tsp cold water
125ml double cream
120g goat's cheese log with rind, sliced into 8 rounds
Salt and pepper
A few sprigs of thyme
1 tbsp runny honey
Green salad leaves, to serve
NUTRITIONAL INFO
Per Serving
Kcals 558
Fat(g) 37
Sat fat(g) 15.5
Carbs(g) 45
Sugar(g) 10
Protein(g) 12
Fibre(g) 4
Salt(g) 1.3