Charred salmon fajitas
These easy fajitas make a deliciously different meal – perfect for a Saturday night in.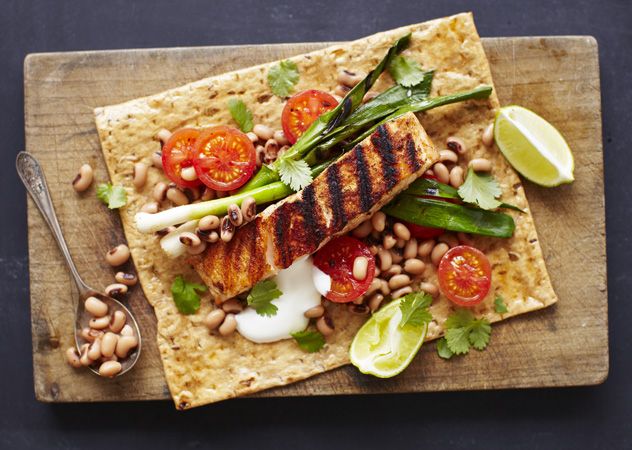 Preparation time: 10 minutes
Cooking time: 12 minutes - Serves 4
Ingredients
400g tin black eye beans, drained well
150g cherry tomatoes, halved
Small bunch coriander, chopped
4 tbsp extra virgin olive oil
Salt and pepper
Squeeze of lime, plus wedges to serve
1 tsp fajita spice
4 gluten-free seeded wraps
4x120g salmon fillets
12 spring onions, trimmed and halved on the diagonal
4 tbsp soured cream
NUTRITIONAL INFO
Per Serving
Kcals 676
Fat(g) 35
Sat fat(g) 8
Carbs(g) 47
Sugar(g) 8
Protein(g) 42
Fibre(g) 9
Salt(g) 1.5
Method
1. Heat the oven to 180ºC/160ºC fan/gas mark 4.
2. Put the beans, tomatoes and 2/3 of the coriander in a bowl, add 1 tbsp oil and season to taste with lime juice, salt and pepper.
3. Mix the remaining oil with the fajita spice. Brush some over the wraps on one side and place in the oven for 3-4 minutes until just golden but not crisp (they will crisp up as they cool).
4. Meanwhile, heat a large griddle pan. Brush the salmon and spring onions with the remaining spicy oil. Chargrill the salmon for about 12 minutes (start flesh side down for 5 minutes, then turn and finish on the skin side) until done to your liking. At the same time, cook the spring onions until tender and blackened.
6. Serve a wrap each, topped with some bean salsa, a salmon fillet and the charred spring onions. Spoon soured cream over the top, scatter with a little more coriander and serve each with a lime wedge.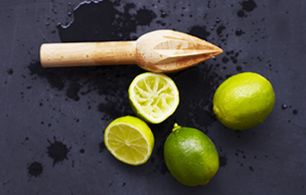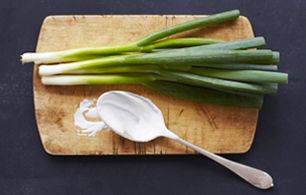 Takes 1 hour 20 minutes - Serves 4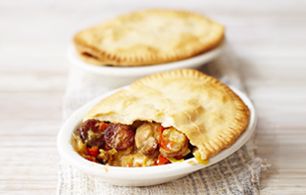 Takes 40 minutes - Serves 4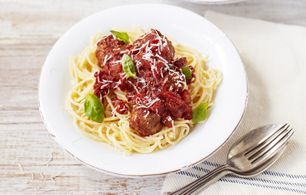 Preparation time: 10 minutes
Cooking time: 12 minutes - Serves 4
Ingredients
400g tin black eye beans, drained well
150g cherry tomatoes, halved
Small bunch coriander, chopped
4 tbsp extra virgin olive oil
Salt and pepper
Squeeze of lime, plus wedges to serve
1 tsp fajita spice
4 gluten-free seeded wraps
4x120g salmon fillets
12 spring onions, trimmed and halved on the diagonal
4 tbsp soured cream
NUTRITIONAL INFO
Per Serving
Kcals 676
Fat(g) 35
Sat fat(g) 8
Carbs(g) 47
Sugar(g) 8
Protein(g) 42
Fibre(g) 9
Salt(g) 1.5