Cranberry and Pistachio Flapjacks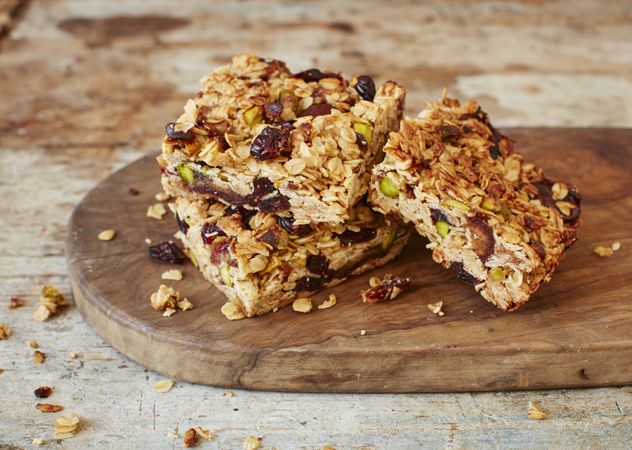 Preparation time: 10 minutes
Cook time: 25 minutes (plus cooling and 30 minutes chilling)
Makes 9
Free from refined sugars
Gluten free
Ingredients
150g cranberries
100g pistachios, roughly chopped
300g gluten-free jumbo porridge oats
160g dates, finely chopped
200g butter
6 tbsp agave nectar
NUTRITIONAL INFO
Per 100g
Energy (kcal) 358
Protein(g) 5.8
Fat(g) 23.5
Sat Fat(g) 11.5
Carbs(g) 29.1
Sugar(g) 11.9
Fibre(g) 3.5
Salt(g) 0.4
Method
1. Heat the oven to 180ºC/160ºC fan/gas mark 4 and butter a 20x20cm tin. Combine the cranberries, pistachios and oats in a large bowl.
2. In a saucepan, melt the butter and add in the agave nectar and dates. Cook gently for 5 minutes until the dates soften. Mix the butter through the oat mixture until fully combined and then spoon into the tin and smooth.
3. Bake for 20 minutes in the oven and then allow to cool completely. Once the flapjacks are cooled, chill for at least 30 minutes before cutting into squares.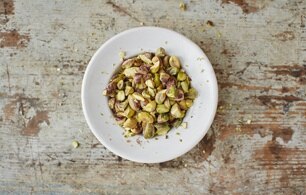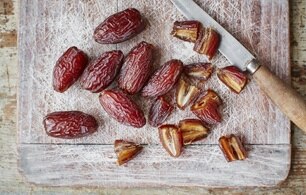 Takes 1 hour 5 minutes - Serves 8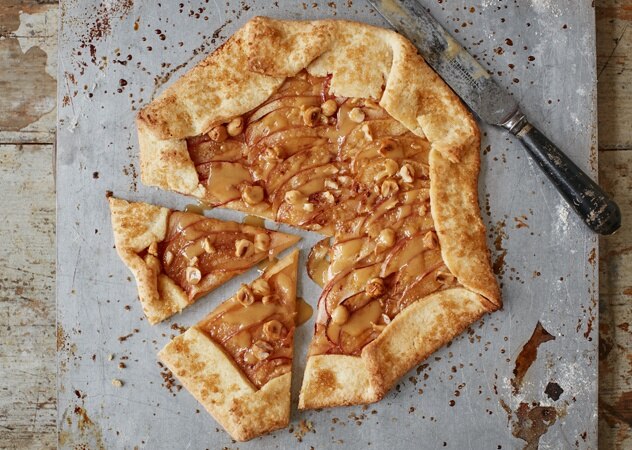 Takes 15 minutes - Serves 4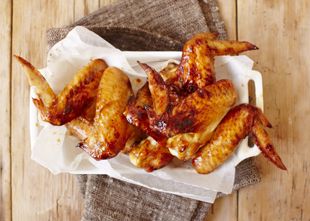 Preparation time: 10 minutes
Cook time: 25 minutes (plus cooling and 30 minutes chilling)
Makes 9
Free from refined sugars
Gluten free
Ingredients
150g cranberries
100g pistachios, roughly chopped
300g gluten-free jumbo porridge oats
160g dates, finely chopped
200g butter
6 tbsp agave nectar
NUTRITIONAL INFO
Per 100g
Energy (kcal) 358
Protein(g) 5.8
Fat(g) 23.5
Sat Fat(g) 11.5
Carbs(g) 29.1
Sugar(g) 11.9
Fibre(g) 3.5
Salt(g) 0.4