French Toast
Yes you can enjoy this indulgent free-from take on French toast even if you have an allergy to eggs – just use maple syrup and almond milk instead.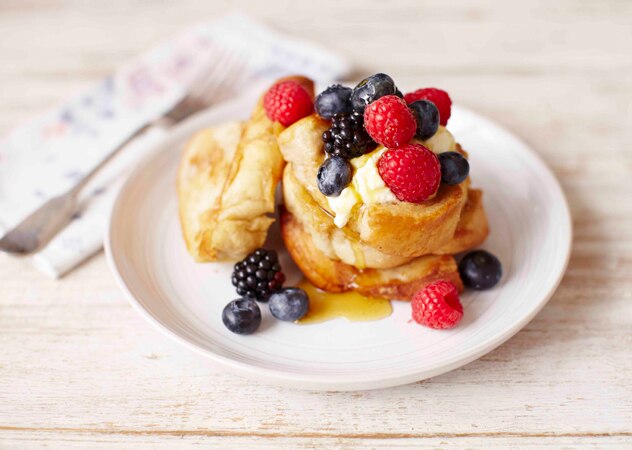 Preparation time: 15 minutes
Cooking time: 10 minutes
Serves 2
Ingredients
4 thick slices 'sturdy' white bread
25g butter
150ml almond milk
½ tsp cinnamon
50ml maple syrup
50g mascarpone
100g mixed berries
Method
1. In a wide bowl, mix the almond milk and cinnamon. Heat the butter in a large frying pan and soak the bread in the milk.

2. When most of the milk has been absorbed, fry the slices on medium until golden and crisp, approximately 10 mins. When the toast is done, pile high on plates with a spoonful of mascarpone, berries and drizzle over the maple syrup.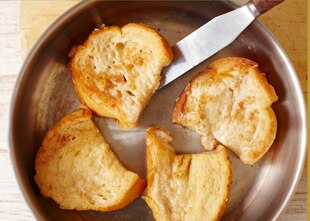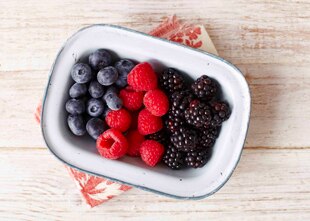 Takes 30 minutes - Serves 4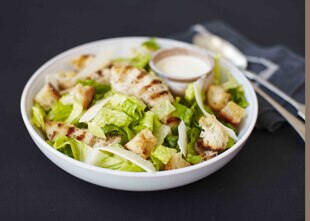 Takes 15 Minutes - Serves 4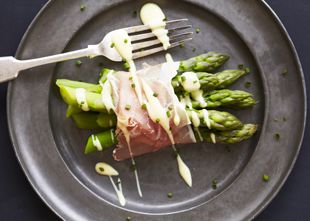 Preparation time: 15 minutes
Cooking time: 10 minutes
Serves 2
Ingredients
4 thick slices 'sturdy' white bread
25g butter
150ml almond milk
½ tsp cinnamon
50ml maple syrup
50g mascarpone
100g mixed berries