Low-calorie ramen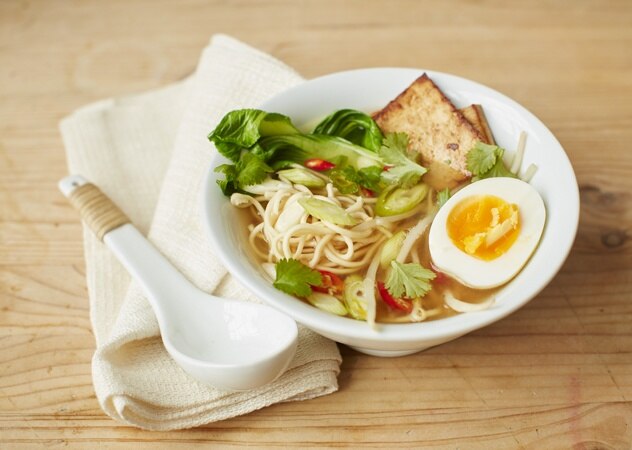 Preparation time 15 minutes
Cooking time 30 minutes
Serves 2
Ingredients
200g tofu, cut into slices
15ml dark soy sauce
1 litre vegetable stock
3-4 ginger slices, unpeeled
A pinch of chilli flakes
1 tbsp miso paste
100g soba or ramen noodles
1 head of choi sum or pak choi
2 tsp sesame oil
25g beansprouts
2 eggs, soft boiled and halved
1 chilli, finely sliced
1 spring onion, finely sliced 1 small handful of coriander
NUTRITIONAL INFO
Per 100g
Energy (kcal) 54
Protein (g) 3.5
Fat (g) 2
Sat Fat (g) 0.4
Carbs (g) 5.3
Sugar (g) 0.9
Fibre (g) 0.3
Salt (g) 0.7
Method
1. Marinate the tofu in the dark soy sauce for at least 15 minutes.
2. Heat the vegetable stock with the ginger, chilli flakes and miso paste. Allow to simmer for 10 minutes. Remove the ginger and cook the noodles in the broth according to the packet instructions. Two minutes before the end of cooking, add in the pak choi leaves.
3. Fry the tofu in one tsp of the sesame oil until crisp.
4. Divide the broth with noodles and pak choi between two bowls and then top with the remaining ingredients and a little sesame oil.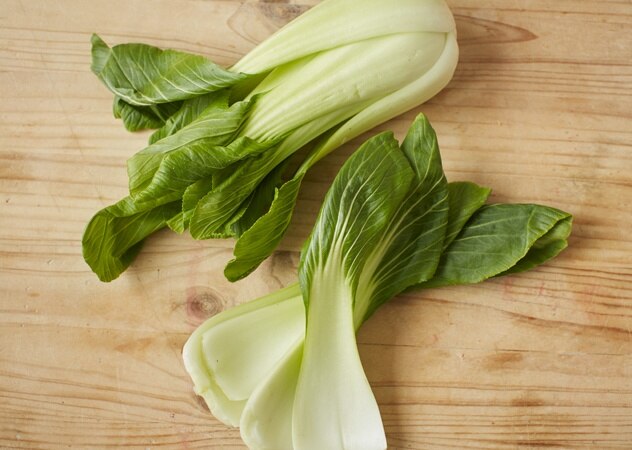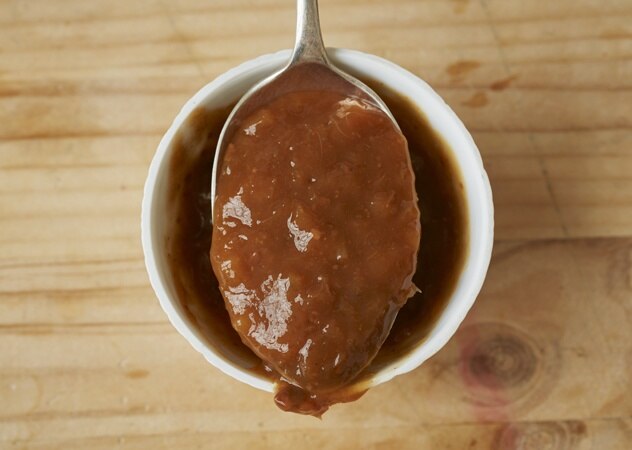 Takes 1 hour - Serves 4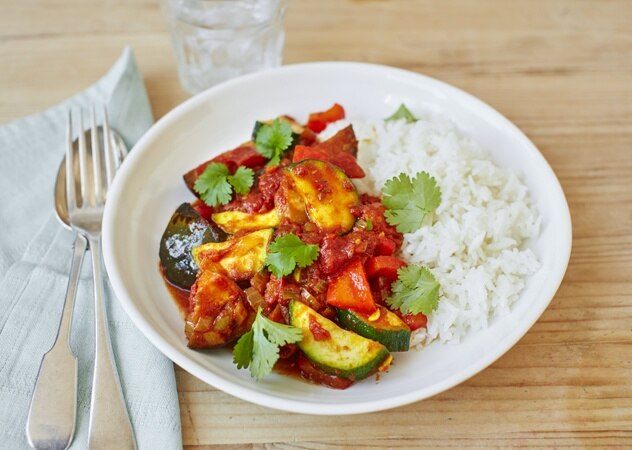 Takes 10 minutes - Serves 1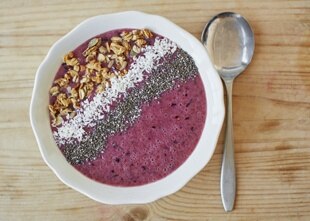 Preparation time 15 minutes
Cooking time 30 minutes
Serves 2
Ingredients
200g tofu, cut into slices
15ml dark soy sauce
1 litre vegetable stock
3-4 ginger slices, unpeeled
A pinch of chilli flakes
1 tbsp miso paste
100g soba or ramen noodles
1 head of choi sum or pak choi
2 tsp sesame oil
25g beansprouts
2 eggs, soft boiled and halved
1 chilli, finely sliced
1 spring onion, finely sliced 1 small handful of coriander
NUTRITIONAL INFO
Per 100g
Energy (kcal) 54
Protein (g) 3.5
Fat (g) 2
Sat Fat (g) 0.4
Carbs (g) 5.3
Sugar (g) 0.9
Fibre (g) 0.3
Salt (g) 0.7