Moroccan lamb pittas
Tender new-season lamb marinated in harissa and cooked on the skewer, all nestled in a tasty slaw and gluten-free pitta. Certainly the poshest kebabs you'll ever have!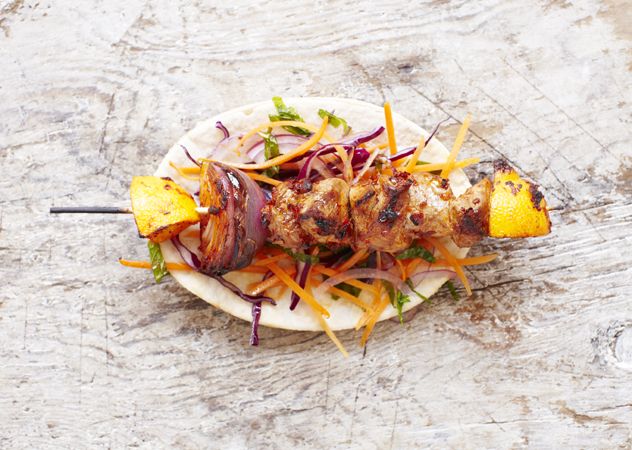 Preparation time: 2 hours, or overnight
Cooking time: 25 minutes - Serves 4
Ingredients
2 small lemons
900g cubed lamb
125g harissa
3 small red onions, cut into 4 chunks each
6 gluten-free pittas
FOR THE CARROT, RED CABBAGE AND MINT SLAW:
1/2 red cabbage, thinly sliced
2 large carrots, julienned or coarsely grated
1 small red onion, finely sliced
4 tsp olive oil
2 tsp lemon juice
Handful shredded mint
NUTRITIONAL INFO
Per Serving
Kcals 505
Fat(g) 17
Sat fat(g) 6
Carbs(g) 50
Sugar(g) 11
Protein(g) 40
Fibre(g) 6.5
Salt(g) 1.5
Method
1. Cut the lemons in half length-ways, then cut 3 of the halves into 4 to give you 12 pieces. Set the remaining lemon half aside. Mix the lamb chunks with the harissa, lemon chunks and onion in a non-metallic bowl, cover and set aside for a couple of hours in a cool place or overnight in the fridge.
2. Combine the ingredients for the slaw, adding about 2 teaspoons of lemon juice from the reserved lemon half. When ready to cook the lamb, thread onto 6 skewers, with a piece of lemon and onion at each end. Cook on a hot griddle pan or barbeque, turning often, until charred and just cooked. It should feel just firm but with a little bit of bounce.
3. Toast the pittas lightly or warm on the barbecue. Serve with the lamb and slaw, with the charred lemons to squeeze over the lamb.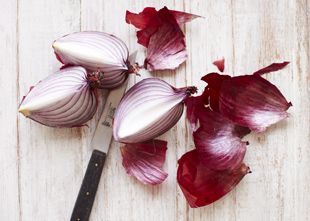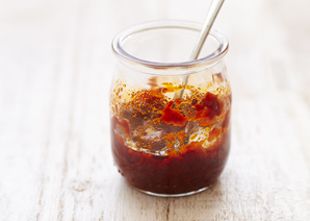 Takes 25 Minutes - Serves 6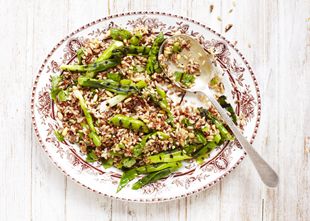 Takes 45 Minutes - Serves 6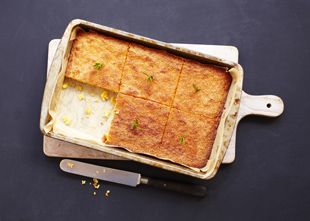 Preparation time: 2 hours, or overnight
Cooking time: 25 minutes - Serves 4
Ingredients
2 small lemons
900g cubed lamb
125g harissa
3 small red onions, cut into 4 chunks each
6 gluten-free pittas
FOR THE CARROT, RED CABBAGE AND MINT SLAW:
1/2 red cabbage, thinly sliced
2 large carrots, julienned or coarsely grated
1 small red onion, finely sliced
4 tsp olive oil
2 tsp lemon juice
Handful shredded mint
NUTRITIONAL INFO
Per Serving
Kcals 505
Fat(g) 17
Sat fat(g) 6
Carbs(g) 50
Sugar(g) 11
Protein(g) 40
Fibre(g) 6.5
Salt(g) 1.5