Salted caramel chocolate brownies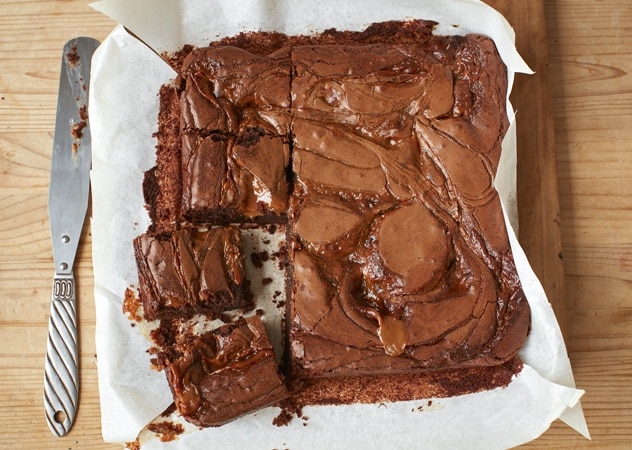 Preparation time 20 minutes
Cooking time 25 minutes
Makes 12 brownies
Ingredients
200g unsalted butter
200g plain chocolate
125g light muscovado sugar
125g golden caster sugar
150g natural yoghurt
125g plain flour
1 tbsp cocoa powder
100g Carnation Caramel
1 tsp flaky sea salt
NUTRITIONAL INFO
Per 100g
Energy (kcal) 422
Protein (g) 3.4
Fat (g) 23
Sat Fat (g) 14
Carbs (g) 50.6
Sugar (g) 41
Fibre (g) 1.3
Salt (g) 0.5
Method
1. Heat the oven to 180ºC/160ºC fan/gas mark 4 and grease and line a 20cm loose-bottomed tin.
2. In a saucepan, gently melt the butter and chocolate. Beat the sugars and yoghurt together with an electric mixer until smooth. Pour the melted chocolate mixture into the yoghurt and mix well.
3. Add the flour and cocoa powder to the mixture and combine thoroughly before pouring into the lined tin. Add the salt to the caramel, then drop blobs over the surface of the raw brownies. Swirl the caramel by gently dragging a knife through the mixture.
4. Bake for 25 minutes and then allow to cool completely. Serve in squares.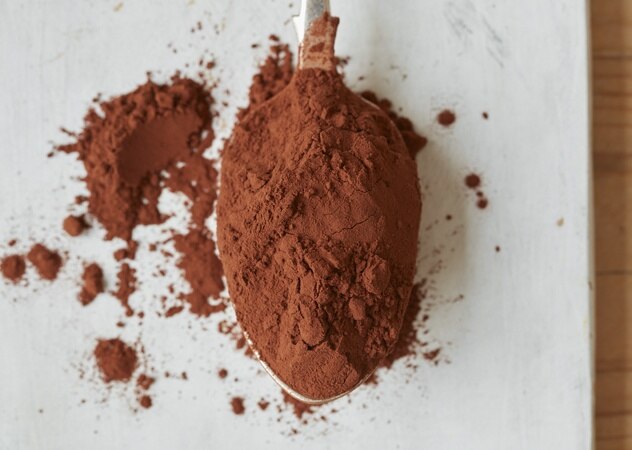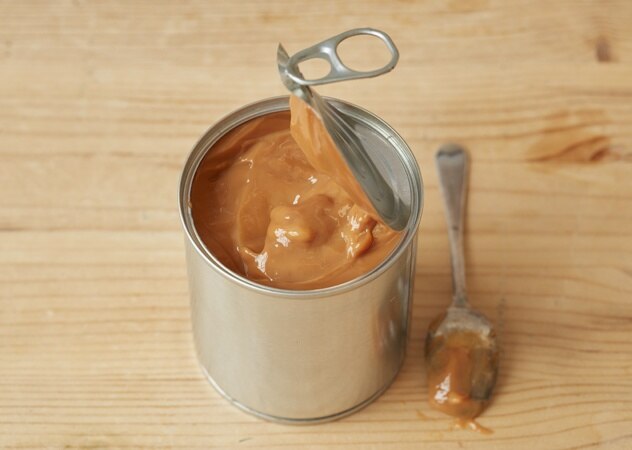 Takes 30 minutes - Serves 4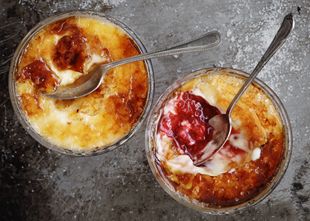 Takes 15 minutes - Serves 4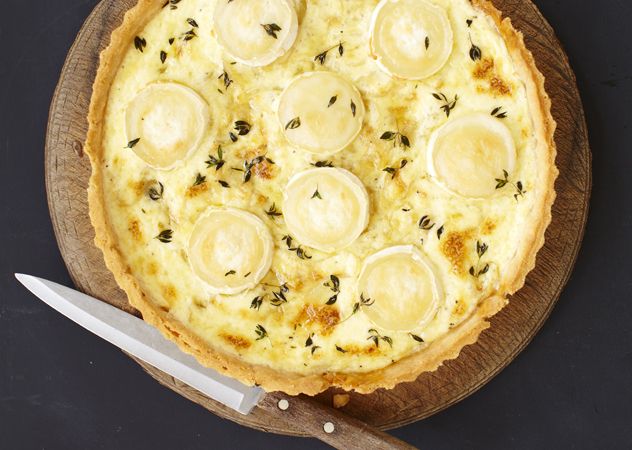 Preparation time 20 minutes
Cooking time 25 minutes
Makes 12 brownies
Ingredients
200g unsalted butter
200g plain chocolate
125g light muscovado sugar
125g golden caster sugar
150g natural yoghurt
125g plain flour
1 tbsp cocoa powder
100g Carnation Caramel
1 tsp flaky sea salt
NUTRITIONAL INFO
Per 100g
Energy (kcal) 422
Protein (g) 3.4
Fat (g) 23
Sat Fat (g) 14
Carbs (g) 50.6
Sugar (g) 41
Fibre (g) 1.3
Salt (g) 0.5