Vanilla Bundt Cake with Berry Coulis
The mixed berry coulis makes this gluten-free cake a lovely choice for a summer's teatime treat.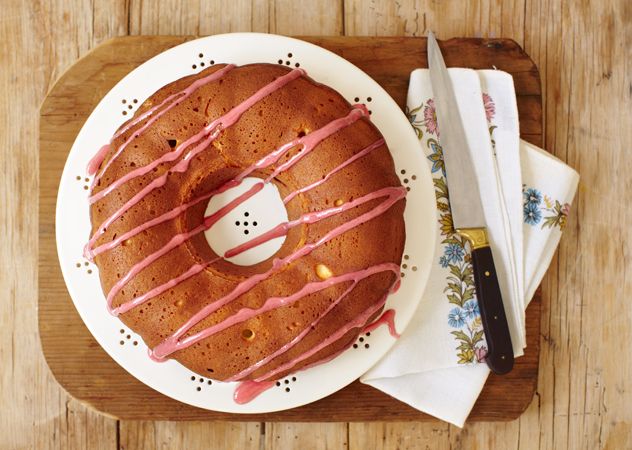 Preparation time: 20 minutes
Cooking time: 40 minutes - Serves 8-10
Ingredients
2 tbsp olive oil
2 x 400g tins chopped tomatoes
1 tbsp aged balsamic vinegar
300g gluten-free spaghetti
3/4 tsp xanthan gum
1 tsp baking powder
1/2 tsp salt
125ml soured cream
FOR THE COULIS:
2 eggs, beaten
50g mixed berries
juice of ½ lemon
icing sugar to taste
Method
1. Preheat the oven to 170c/150fan.

2. Using an electric whisk, beat the butter and sugar together until very fluffy. Gradually add the eggs until well incorporated and then add the flour, xanthan gum, baking powder and salt and mix well.

3. Add in the soured cream and beat well for 30 seconds or until well combined.

4. Spread the mixture into a greased bundt tin and bake for 35-40 minutes or until the cake has risen and golden.

5. When the cake is cooked, allow it to cool for 20 minutes in the tin and then turn onto a cooling rack.

6. Meanwhile, prepare the coulis. In a food processor, blitz the fruit and then pass through a sieve to extract the juice. Mix in the lemon juice and then as much icing sugar as needed to form an icing, the consistency of double cream.

7. When the cake is cool, cut into slices and serve with the coulis spooned over.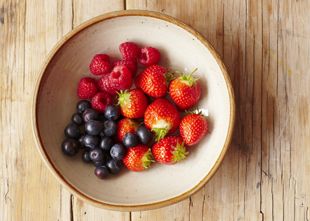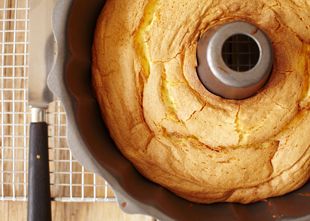 Takes 22 Minutes - Serves 4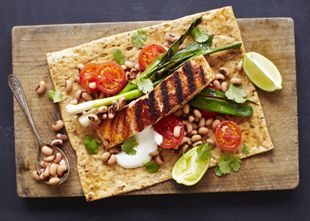 Takes 1 hour 50 Minutes - Serves 4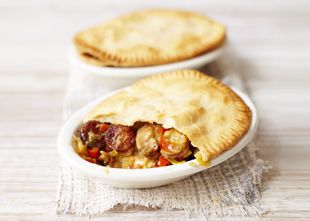 Preparation time: 20 minutes
Cooking time: 40 minutes - Serves 8-10
Ingredients
130g butter
175g caster sugar
2 eggs, beaten
175g gluten-free flour
3/4 tsp xanthan gum
1 tsp baking powder
1/2 tsp salt
125ml soured cream
FOR THE COULIS:
50g mixed berries
juice of ½ lemon
icing sugar to taste