Veggie lentil Bolognese
You won't miss meat in this protein-rich, tasty veggie version of the family favourite.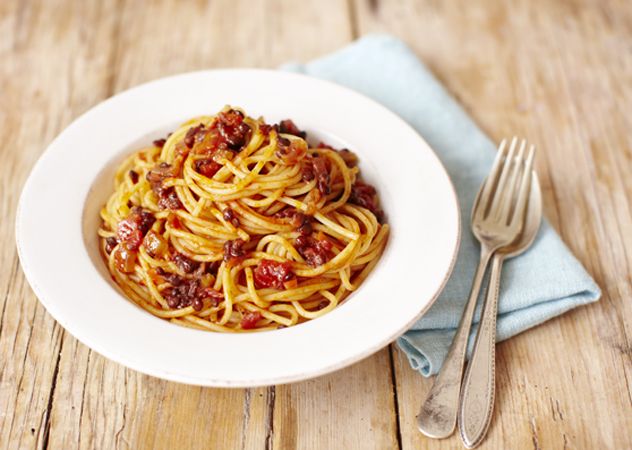 Preparation time: 20 minutes
Cooking time: 40 minutes - Serves 4
Ingredients
1 tbsp olive oil
1 onion, finely diced
1 carrot, finely diced
1 celery stick, finely diced
2 garlic cloves, crushed
1 tbsp tomato puree
250g ready to eat Puy lentils
1x400ml tin chopped tomatoes
1 tsp oregano, chopped
150ml red wine
300g gluten free spaghetti
Parmesan and basil leaves to serve
Method
1. In a large frying pan, heat the oil and fry the onion, carrot and celery on low until soft.

2. Add in the garlic and tomato puree and turn the heat to medium and fry until the vegetables are starting to go golden.

3. Add in the puy lentils, oregano and chopped tomatoes and mix well. Add in the red wine and seasoning, bring to the boil and then simmer for 15-20 minutes.

4. Meanwhile, boil the pasta according to the packet instructions and then serve with the bolognese. Top with parmesan shavings and basil leaves.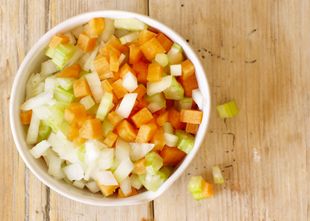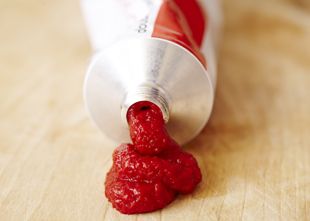 Takes 15 Minutes - Serves 2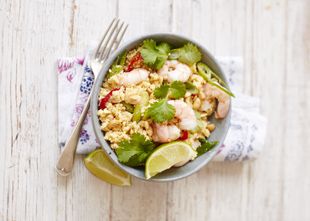 Takes 30 Minutes - Serves 4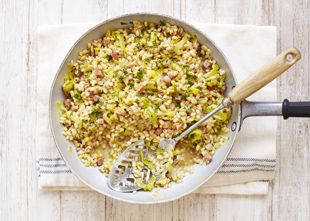 Preparation time: 20 minutes
Cooking time: 40 minutes - Serves 4
Ingredients
1 tbsp olive oil
1 onion, finely diced
1 carrot, finely diced
1 celery stick, finely diced
2 garlic cloves, crushed
1 tbsp tomato puree
250g ready to eat Puy lentils
1x400ml tin chopped tomatoes
1 tsp oregano, chopped
150ml red wine
300g gluten free spaghetti
Parmesan and basil leaves to serve