Winter Crumble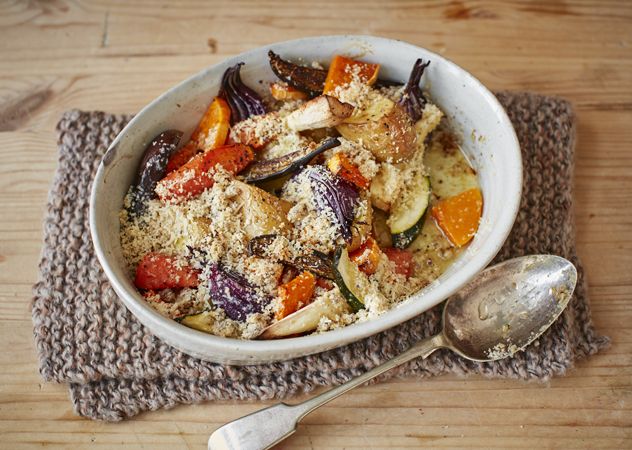 Preparation time: 20 minutes
Cook time: 1 hour
Serves 4 as a side dish
Ingredients
2 tbsp olive oil
2 carrots, peeled and cut into chunks
1 aubergine, cut into chunks
1 courgette, cut into chunks
200g small potatoes, halved
2 parsnips, peeled and cut into chunks
1 red onion, peeled and cut into wedges
½ butternut squash, peeled and cut into chunks
For the topping:
75g ground almonds
1 tbsp wholegrain mustard
50g parmesan, grated
1 tbsp oil
NUTRITIONAL INFO
Per 100g
Energy (kcal) 100
Protein(g) 3.4
Fat(g) 5.7
Sat Fat(g) 1
Carbs(g) 7.6
Sugar(g) 3.5
Fibre(g) 2.5
Salt(g) 0.1
Method
1. Heat the oven to 200ºC/180ºC fan/gas mark 6. Place all of your prepared vegetables in a medium sized roasting tin, drizzle with the olive oil and season well. Roast in the oven for 45 minutes or until the vegetables are golden and tender.
2. Meanwhile make the savoury crumble topping. Combine the almonds and parmesan in a bowl; mix the mustard and oil in a small cup and drizzle over the dry ingredients. Season and mix well to combine (don't worry about small lumps).
3. When the vegetables have roasted, sprinkle the topping all over and bake for a further 15 minutes until the topping is golden. Serve immediately as a side dish.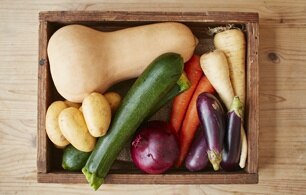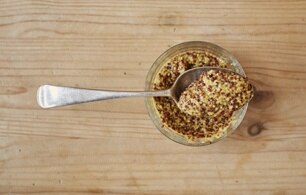 Takes 1 hour 10 minutes - Serves 8-10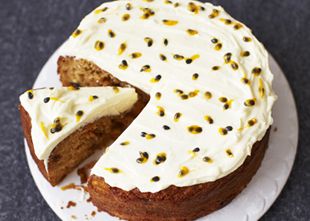 Takes 22 minutes - Serves 4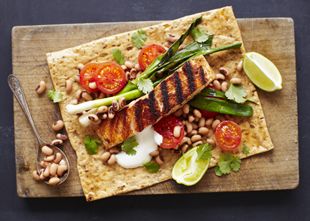 Preparation time: 20 minutes
Cook time: 1 hour
Serves 4 as a side dish
Ingredients
2 tbsp olive oil
2 carrots, peeled and cut into chunks
1 aubergine, cut into chunks
1 courgette, cut into chunks
200g small potatoes, halved
2 parsnips, peeled and cut into chunks
1 red onion, peeled and cut into wedges
½ butternut squash, peeled and cut into chunks
For the topping:
75g ground almonds
1 tbsp wholegrain mustard
50g parmesan, grated
1 tbsp oil
NUTRITIONAL INFO
Per 100g
Energy (kcal) 100
Protein(g) 3.4
Fat(g) 5.7
Sat Fat(g) 1
Carbs(g) 7.6
Sugar(g) 3.5
Fibre(g) 2.5
Salt(g) 0.1