Winter superfood salad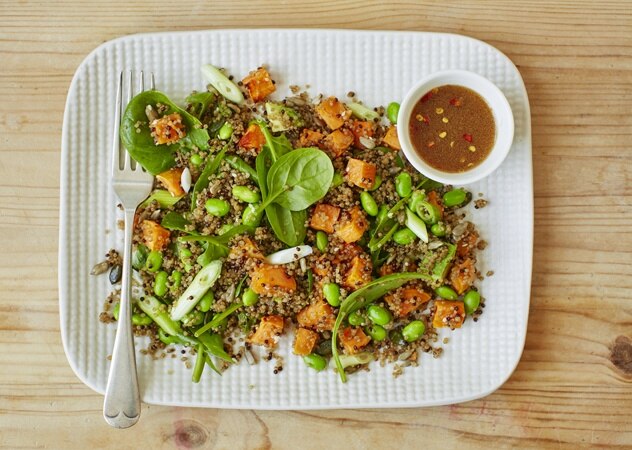 Preparation time 15 minutes
Cooking time 25 minutes
Serves 2
Meat-free
Gluten-free
Dairy-free
Ingredients
1 sweet potato, unpeeled and cubed
250g red and white quinoa
80g spinach
1 avocado
1 tbsp mixed seeds
100g frozen edamame beans, thawed
4 spring onion, sliced
For the dressing:
1 garlic clove, crushed
1 tsp ginger, grated
4 tbsp gluten-free soy sauce
1 lime, juice only
2 tbsp sesame oil
A pinch of chilli flakes
NUTRITIONAL INFO
Per 100g
Energy (kcal) 153
Protein (g) 4.3
Fat (g) 7.6
Sat Fat (g) 1.2
Carbs (g) 15
Sugar (g) 3
Fibre (g) 3.4
Salt (g) 0.9
Method
1. Heat the oven to 180°C/160°C fan/gas mark 4. Spread the sweet potato cubes on a baking tray, toss with olive oil and season. Bake in the oven for 20-25 mins until soft and golden.
2. Make the dressing by combining all the ingredients expect the sesame oil. Mix well and then stir and drizzle in the sesame oil. Leave for 15 minutes to infuse.
3. Prepare the quinoa according to the packet instructions and combine with the hot sweet potato. Arrange in the bowl with the other salad ingredients and then drizzle the dressing over and serve while still warm.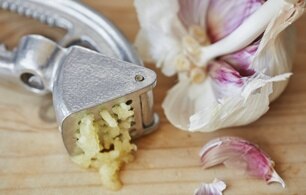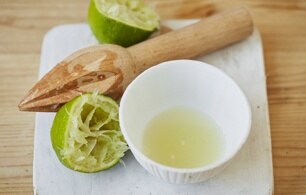 Takes 1 hour 20 minutes - Serves 6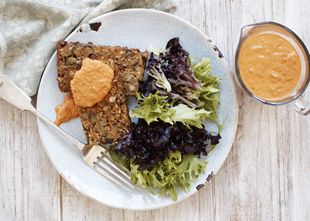 Takes 25 minutes - Serves 2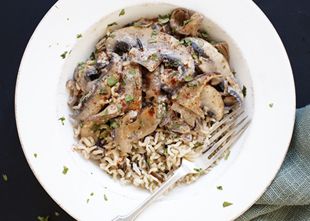 Preparation time 15 minutes
Cooking time 25 minutes
Serves 2
Meat-free
Gluten-free
Dairy-free
Ingredients
1 sweet potato, unpeeled and cubed
250g red and white quinoa
80g spinach
1 avocado
1 tbsp mixed seeds
100g frozen edamame beans, thawed
4 spring onion, sliced
For the dressing:
1 garlic clove, crushed
1 tsp ginger, grated
4 tbsp gluten-free soy sauce
1 lime, juice only
2 tbsp sesame oil
A pinch of chilli flakes
NUTRITIONAL INFO
Per 100g
Energy (kcal) 153
Protein (g) 4.3
Fat (g) 7.6
Sat Fat (g) 1.2
Carbs (g) 15
Sugar (g) 3
Fibre (g) 3.4
Salt (g) 0.9