Beauty Kitchen The Sustainables Seahorse Plankton + Cleansing Konjac Sponge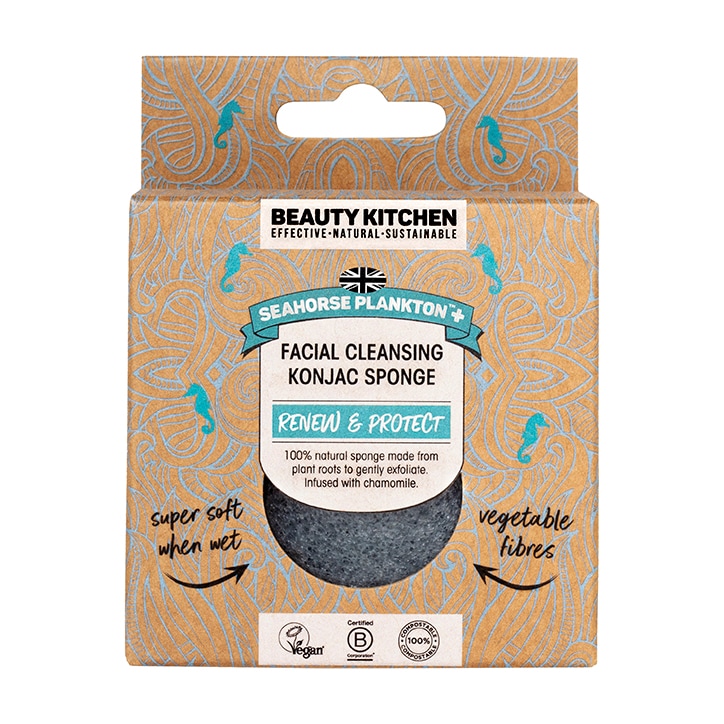 CEW UK Beauty Winner 2021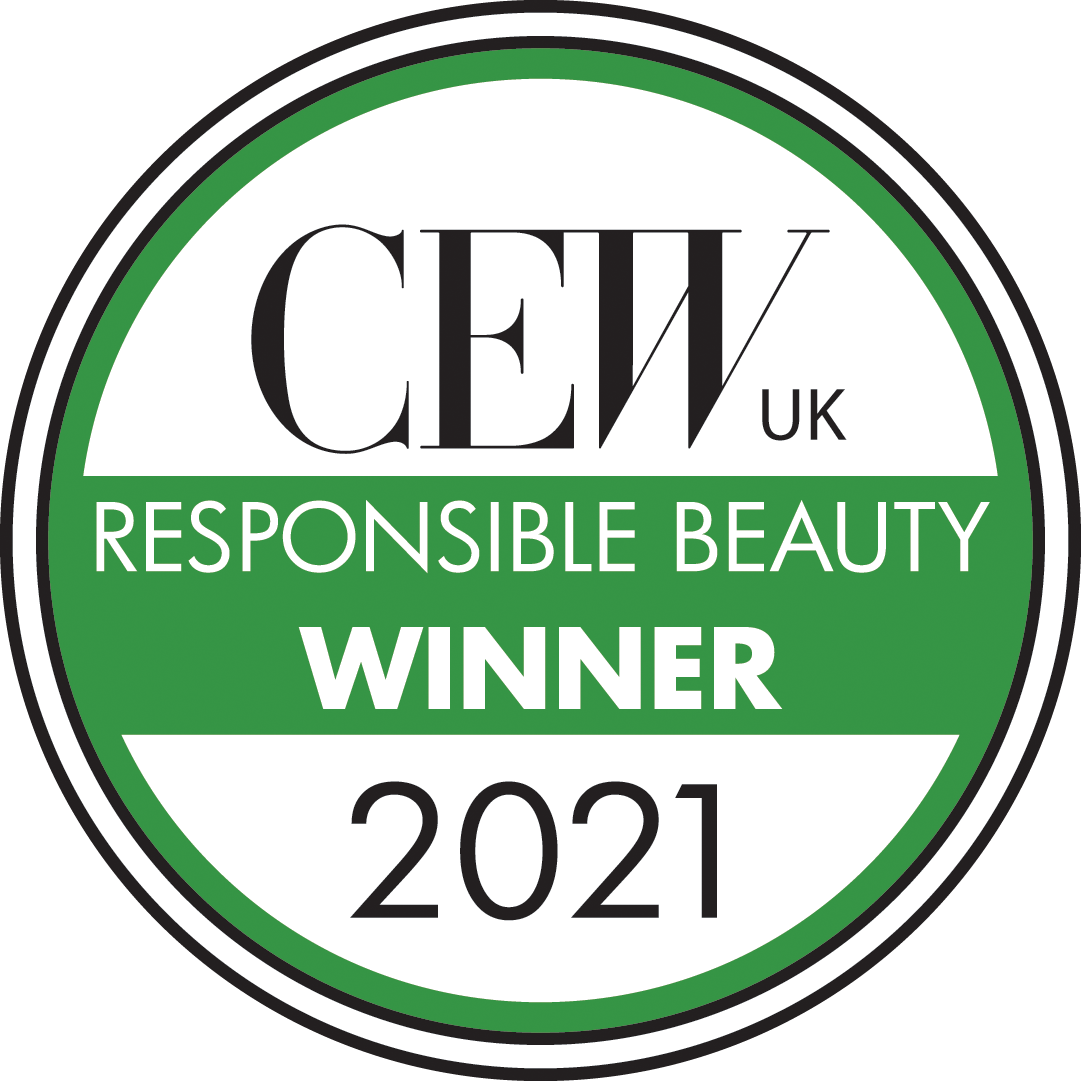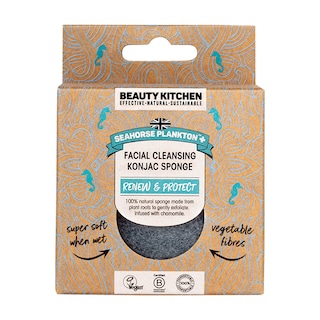 Beauty Kitchen The Sustainables Seahorse Plankton + Cleansing Konjac Sponge
Use instead of wipes, synthetic sponges, make-up removal pads and face cloths.
Sustainable Ingredients: Compostable, Natural Konjac Fibres, Zero Plastic Inside, Vegan & Cruelty Free
Sustainable Packaging: Compostable bag, no plastic…. that's it!
RENEW & PROTECT Simple, effective deep cleansing & pure. Our Konjac Sponge is eco friendly, 100% natural, made from pure edible vegetable roots and infused with Chamomile and Blueberry. It gently cleanses, leaving skin clean, glowing and silky smooth. All our sponges are freeze dried so we don't have to use any preservatives making them a totally natural choice. KONJAC IS A PLANT ROOT SO IT'S VEGAN! THIS INCREDIBLE SPONGEWORKS ON EVEN THE MOST SENSITIVE OF SKINS TO GENTLY CLEANSE, CLEAN AND EXFOLIATE AWAY IMPURITIES.
99% OF BEAUTY PACKAGING IS THROWN OUT AFTER JUST ONE USE, THAT'S 120 BILLION ITEMS PER YEAR. HELP US CHANGE THAT. RETURN YOUR BEAUTY KITCHEN '"EMPTIES" TO ANY HOLLAND & BARRETT STORE FOR US TO WASH & RESURE AND YOU'LL GET 100 REWARD FOR LIFE POINTS. OR YOU CAN SEND THEM BACK TO US DIRECTLY BY FREEPOST.
Full ingredients
chamomile extract, konjac root powder, blueberry extract.
Always read the label before use
Directions:
Before use, rinse and hydrate your Konjac Sponge in warm water squeezing out any excess water. Add a small amount of cleansing balm and apply to skin. Don't press too hard and let the natural texture of the Konjac Sponge cleanse and invigorate your skin. Replace your Konjac sponge every 2 to 3 months
Advisory information:
Vegetarians , Vegans. Caution: Use only as directed. Keep out of eyes. Discontinue use if irritation occurs.
Remember to:
We go to great efforts to ensure that the information on this page is accurate at the time that the page was last edited. As we are constantly reviewing and developing our products to meet our consumer needs, consumers, particularly those that suffer from allergies and intolerances, should always check product labelling, warnings, and directions provided with the product that is delivered, prior to use or consumption.

SLS Free

Paraben Free

Vegan

No Animal Testing

Zero Waste

Vegetarian