Bragg Organic Apple Cider Vinegar with The Mother 473ml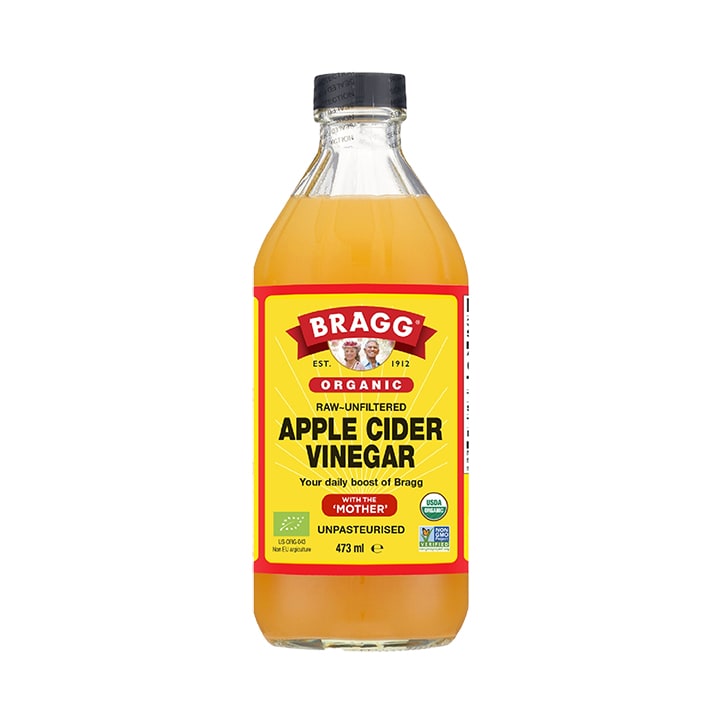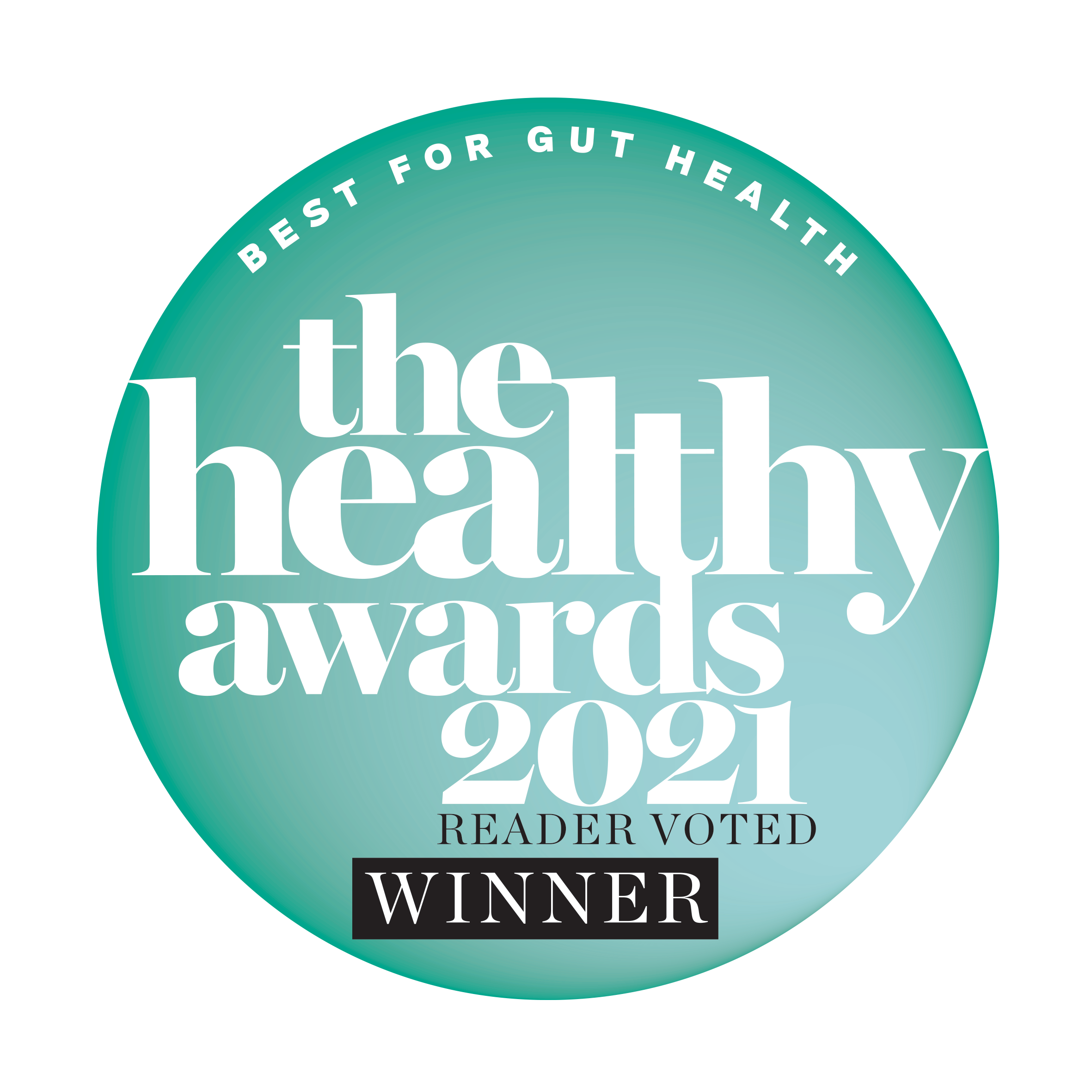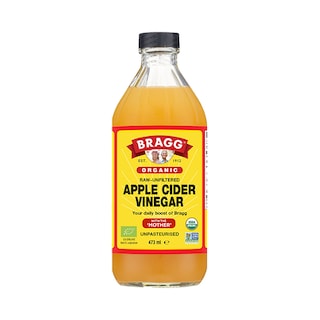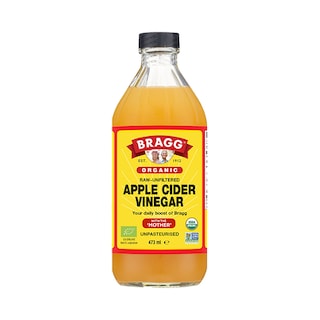 Bragg Organic Apple Cider Vinegar with The Mother 473ml
Benefits
Made from organically grown apples
Low in calories and carbohydrates
Gluten free
Bragg Apple Cider Vinegar with The Mother
Made using organically grown apples, Bragg apple cider vinegar is a high quality, unfiltered vinegar, manufactured to maintain the mother, a cobweb-like substance that forms naturally as raw, organic vinegar ferments.
The mother tends to be removed from supermarket sold apple cider vinegars, to ensure a clean, crystal clear product.
However, Paul Bragg, the founder of Bragg, knew that the mother was the source of his vinegar's goodness, and so it has been maintained to this day.
A pioneer in the field of natural health and an advisor and inspiration to many, including top Olympic athletes, Paul Bragg founded Bragg in 1912, seeking a solution to personal health struggles. Bragg's apple cider vinegar, complete with 'The Mother' remains his most iconic product, becoming increasingly popular as apple cider vinegar remerges as a must-have beauty product.
Apple cider vinegar and weight loss
Increasingly name checked in diet blogs and with apple cider vinegar weight loss supplements hitting the shelves, there is much debate over apple cider vinegar's ability to aid weight loss.
Apple cider vinegar is thought to aid a feeling of fullness, which can help reduce snacking.
Try adding it to a zingy salad dressing or popping two teaspoons into a glass of water and lemon juice in the morning, for a metabolism awakening apple cider vinegar drink.
While the research into these claims shows limited results, raw, unfiltered organic apple cider vinegar does contain healthy bacteria, meaning it can help you to maintain healthy digestion. It is also fat-free, low calorie and low in carbs. Using apple cider vinegar in place of salt can provide a delicious alternative for those trying to cut down on their salt intake too. Just a dash can help provide a similar flavour enhancement.
Apple cider vinegar for hair
Research shows that using high alkaline shampoos can lead to dry hair that breaks easily.
Balancing out the hair's pH levels with a simple apple cider vinegar rinse may help to combat this damage. This is because the acetic acid in apple cider vinegar's mother is much closer to scalp and hair's natural pH 5.5.
Simply pouring a 1:1 apple cider vinegar and water rinse over the hair after shampooing may help to detangle, restore shine and even help to minimise dandruff.
However, if you have a sensitive scalp, we recommend beginning with a weaker dilution.
Apple cider vinegar may aid skin concerns
Using apple cider vinegar for skin care is increasingly popular. Vinegar's antibacterial properties may be the reason apple cider vinegar is so often added to homemade masks and face washes, while its pH, closer to skin's naturally acidic pH than water, may also contribute.
Using a 1:1 apple cider vinegar/water dilution after cleansing is an all-natural alternative to shop bought toner, although a patch test should be undertaken beforehand.
Otherwise, adding two tablespoons of apple cider vinegar to a steam facial is a non-topical, irritant-free way to open and unblock pores.
Adding a dash of apple cider vinegar to a foot soak is another great option, helping to soften stubbornly cracked heels, easing fungal infections and helping to make whiffy tootsies less offensive.
Full ingredients
Concentrated Raw Apple Cider Vinegar diluted to 5% Acidity.
Always read the label before use
Typical Analysis Per 100ml:
Energy
0kj / 0Kcal
Fat
0g
of which are saturates
0g
Carbohydrates
0g
of which are sugars
0g
Protein
0g
Salt
0g
Directions:
Shake well before use. Suggested 15ml dilute to taste with water. Can be taken up to 3 times daily. Personal preference only.
Advisory information:
Store Away From Direct Sunlight. Keep Away From Eyes.
Remember:
Although we make every effort to ensure our product information is up to date on our website, please always read labels, warnings, and directions provided with the product before using or consuming the product.

Organic
FAQs
What is apple cider vinegar?
Apple cider vinegar comes from the juice of organic apples. The liquid is mixed with yeast and exposed to the air for a few weeks, where the natural sugars ferment to become alcohol.
The alcohol is then fermented into the vinegar because of the acetobacter bacteria, which creates acetic acid.
Apple cider vinegar is popular because it contains no fat and very few calories and carbs but is considered to have numerous benefits.
Was this answer helpful?
What does apple cider vinegar taste like?
When diluted with water, apple cider vinegar has a pleasant, slightly tart apple taste.
The intensity of the apples and vinegar flavours increases when less water is added.
While it is fine to drink apple cider vinegar as it comes, some people add a splash of lemon or mix it with their favourite salad dressing, depending on their tastebuds.
Was this answer helpful?
What does apple cider vinegar do?
Apple cider vinegar has been used for thousands of years. It can help support your microbiome, especially when it is taken before eating a protein-rich meal, as it contains healthy, gut-friendly bacteria.
Was this answer helpful?
What is the 'Mother' of apple cider vinegar?
The 'Mother' is the cloudy substance that floats in some bottles of apple cider vinegar.
It also sometimes forms as sediment on the bottom of the bottle.
It occurs naturally as a by-product of the fermenting process and produces a brownish, murky vinegar. If the vinegar is clear, the Mother has been removed.
Was this answer helpful?
How often should I take apple cider vinegar?
You can take apple cider vinegar up to three times a day. However, how much you drink all depends on your personal preference.
Before consuming apple cider vinegar, shake it well and dilute 15ml with water.
Bragg's apple cider vinegar is diluted to 5% acidity, so do not take more than the recommended daily dose.
Was this answer helpful?
How to Use
Step 1
Before consuming apple cider vinegar, shake it well and dilute 15ml with water. You can take apple cider vinegar up to three times a day
Step 2
You might like to try adding a splash of lemon or mix it with your favourite salad dressing
Step 3
Bragg Organic Apple Cider Vinegar with The Mother is diluted to 5% acidity, so do not take more than the recommended daily amount