Jameela Jamil - Radio Presenter Published: 23-04-15
Jameela Jamil speaks out on food allergies & coeliac disease as the face of our new free from range.
Jameela, whose food allergies include peanuts, shellfish, celery and peppers, and who is also a coeliac and intolerant to dairy, says: "I'm thrilled to be working with Holland & Barrett on their Free From launch because it is so great to see a retailer making genuine progress for people who suffer from allergy or intolerance. Food is such a huge and important part of life and when you have an allergy it can be genuinely depressing to spend your life restricted by your diet. There have been massive steps made in the quality and range of Free From food recently and this move by Holland & Barrett reflects that. Some brands are so delicious that my friends won't even notice the difference, so it is great to know that people like me will now be able to buy the brands that we love and increase the variety of what we eat quickly and easily by visiting a national health food store."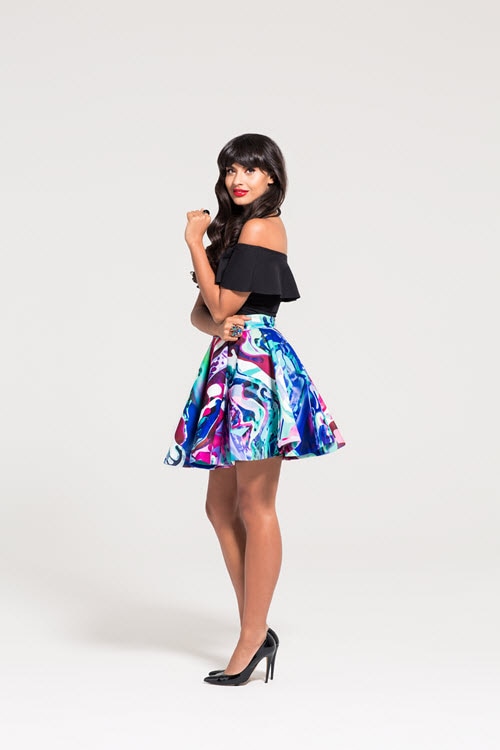 Jameela believes that whilst food allergy awareness has grown, there is still a need for further information and support around food related conditions, such as food intolerance and coeliac disease. "I've been allergic to peanuts and shellfish since birth and wasn't diagnosed as coeliac until I was 12. Initially they didn't know it was gluten that was making me ill, so I just presumed I was destined to feel very unwell and tired for the rest of my life. Then I developed mercury poisoning when I was 21, which was so severe that it burnt holes in my digestive system and meant that food would travel into my bloodstream undigested. The poisoning shed light on new allergies I had developed, because suddenly I started developing severe reactions to dairy, celery and peppers. My face would swell and I would feel weak and sick. Sometimes I would even faint. It was then that I would really have valued information and advice from people who were in a similar position to me, because you immediately have to learn and adapt to a whole new way of living and eating. That's what is so great about Holland & Barrett's new Free From offering - it really is designed to support the allergy and intolerance community, not only through range of product, but most importantly as a resource of information and practical advice."
Shop our
Vitamins & Supplements
range.