Natural, simple, honest food
Deliciously Ella is all about creating delicious, natural food, which celebrates what you can do with a variety of plant-based ingredients. Their philosophy is founded on nourishing your body and using natural, simple and honest ingredients, which is at the core of everything they do.
Try Deliciously Ella for yourself
Deliciously Ella has created these 3 tasty recipes exclusively for
Holland & Barrett
. They're simple to make and bursting with natural goodness.
Breakfast smoothie
Kick start your mornings with fresh fruit, oats and almonds.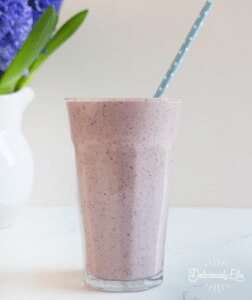 Get recipe 
Quinoa roasted vegetable salad 
Enjoy a hearty lunch that tastes as good as it looks.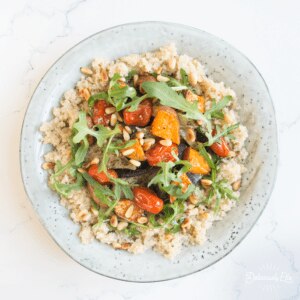 Get recipe
Apricot and almond bars
These snack bars, packed with fruit, nuts and seeds, make the perfect snack.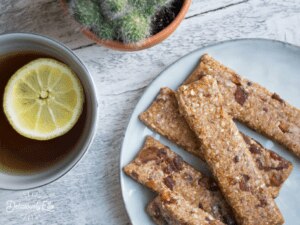 Get recipe
A sneak peek inside...
Here are two of Deliciously Ella's favourite recipes from her new book, 
Deliciously Ella with Friends
.
Maple & cumin roasted veg
"I had the most amazing whole roasted carrots with dates in a restaurant in LA a few years ago, and I loved them so much that I had to recreate them the next day and have made them many times ever since. I add a little maple syrup to the carrots as they roast to enhance their sweetness, plus some paprika and cumin to intensify the flavours. These taste amazing with everything, but they're particularly good alongside the Miso & Sesame Glazed Aubergines and the nut roast." 
Deliciously Ella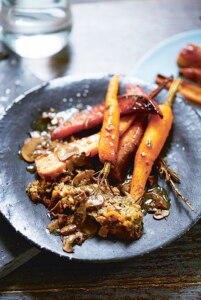 Get recipe
Choco orange tart
"Chocolate + orange is such a classic winning combination! Everyone seems to love this tart whenever I've made it, I think because it has the creamiest avocado centre combined with the crunch of the almond and orange base. For me, it's the orange zest and scattering of salt that really heightens the flavour and makes it a real favourite." 
Deliciously Ella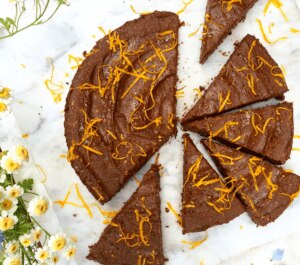 Get recipe
Shop Food & Drink