hecking food labels is a way of life for allergy sufferers, but cosmetic labels are another hiding place for dangerous allergens – many of which are food-based ingredients.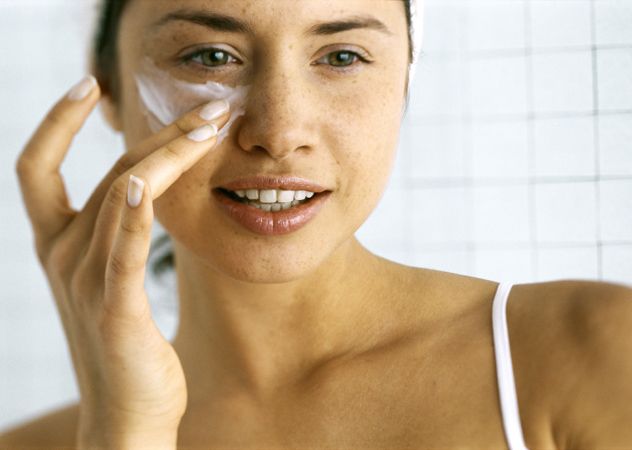 While the most common reactions from cosmetics are caused by fragrances and preservatives, many health and beauty products contain food-derived ingredients potentially harmful to people with allergies. According to the Anaphylaxis Campaign, it's difficult to predict the extent of the risk posed by food ingredients in beauty products, but there have been cases of severe food allergy caused by repeated exposures to food ingredients in cosmetics. With severe allergies, many people feel it's best to take a 'safety-first' approach, and to check the labels of all cosmetics carefully.
What's on the label?
All cosmetics need to display a complete list of ingredients, as required by EU law. However, it can still be tricky to spot danger issues, as the Latin name is used for common food-based ingredients in order to standardise these across different-language countries. So while common allergens are handily highlighted on
food labels
, your shampoo could include such ingredients as Prunus amygdalus, Glycine soja, Triticum vulgare and Lactis proteinum. Would you have known you were washing your hair with almond oil, soya, wheatgerm and whey protein?
Can almond oil or nut body butters cause allergic reactions?
Nut oils and butters are frequently used in cosmetics – almond oil, coconut oil, shea butter and the like are believed to be moisturising and nourishing for skin. Despite this, very few reactions to nut ingredients in cosmetics have been reported. Some experts suggest that the level of processing involved to harness cosmetic-grade extracts means that the proteins (the part of the food which causes an allergic reaction) have mostly been removed or altered to such an extent they no longer cause a reaction. (One study exposed 60 people with peanut allergy to refined peanut oil, with none experiencing a reaction.)
However, as nuts can cause such a severe reaction, many allergy sufferers believe it's best to avoid them altogether.
I'm coeliac. Do I need to buy gluten-free cosmetics?
Gluten
is another ingredient that is far more common in beauty products than you might realise. For instance, the most common form of vitamin E in skincare products, Tocopheryl acetate, can be derived from wheat.
Coeliacs
need to be careful about accidentally 'eating' cosmetics containing gluten. While the gluten protein is too large to be absorbed through your skin, lipsticks or balms can easily be licked off – and even soap or lotions can find their way into your mouth.
There are now more and more gluten-free cosmetics on the market, so while it can be tricky determining which ingredients on a beauty product are sources of gluten, choosing a brand that promises to be completely free-from is now an option.