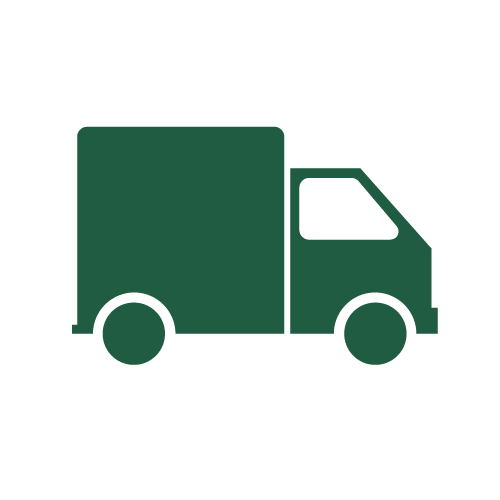 Standard Delivery
Standard Delivery £2.99 on all orders or FREE when you spend £20.
Orders are usually delivered within 4 working days between 8am - 9pm via our selected courier Hermes.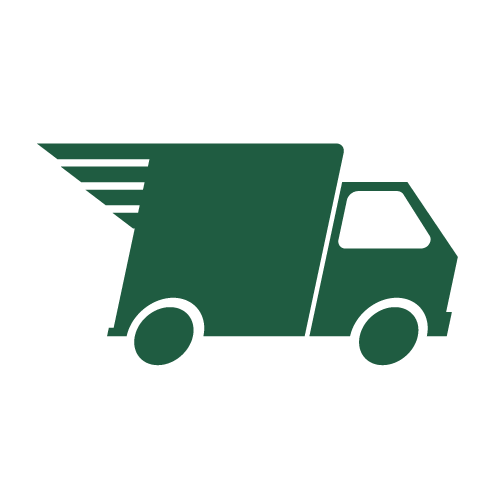 Next Day Delivery
Please note Next Day Delivery will not be available from 8pm on Friday 23rd February 2018 until 12 noon Sunday 25th February 2018. Orders placed after noon on Sunday 25th February will be available for Next Day Delivery.
£3.99 delivery charge for Next Day Delivery or FREE when you spend £60. Order by 8pm for next day delivery, 7 days a week! (orders placed after 8pm will be delivered on the following day).
Once you have received your order dispatch email you will be able to track your UK delivery via the myHermes Tracking App available to download on iTunes or Google Play.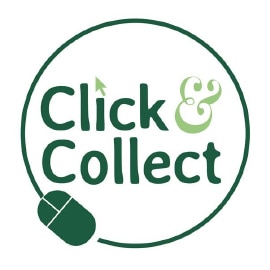 Collect from store
Next Day: Order online by 8pm today and we'll deliver to your chosen Holland & Barrett store for you to collect the next working day for just £1.95, or FREE when you spend £35. Orders placed after 8pm will be available to collect the following working day.
Standard: Order online by 7pm today and we'll deliver to your chosen Holland & Barrett store in 2 days for just 95p, or FREE when you spend £20
We will notify you by email or text as soon as your order is ready to collect. We advise customers to wait until they have received confirmation before collecting their order. Please bring a copy of your order confirmation with you when collecting your order.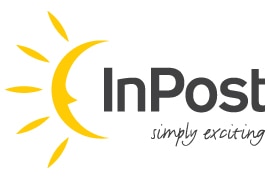 InPost 24/7 Parcel Lockers
Collect your parcel from over 1,200 InPost Parcel Locker nationwide for just £1.99, or FREE on orders over £20.
All of InPost's 1,200 lockers are accessible 24/7, meaning no more queues or waiting in, enabling you to collect your parcel at your earliest convenience in as little as 7 seconds!
All of InPost's Parcel Lockers are located in well lit, safe and secure areas with ample parking. Locations include Morrisons supermarkets, ESSO petrol stations and Transport for London sites, as well as outside retailers such as Toys R Us.
Orders placed before 5pm will be ready for collection the very next day (Monday to Friday only).Just place your order online choosing your preferred InPost locker location. On the day of collection you will receive a text and email with a unique code. Use the code at the locker to access your items.
Please note: you will have 72 hours from confirmation to collect your items before they are returned to us.
To find your nearest locker click here.
To see how easy it is to collect your parcel click here.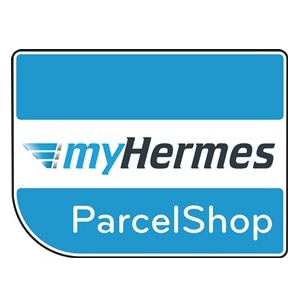 myHermes ParcelShop
Local Collection £2.99 from any myHermes ParcelShop, or FREE when you spend £20. Your local myHermes ParcelShop offers the ideal collection solution for your orders if you aren't at home and do not have a safe place to leave your parcels. Open from early until late for your convenience.
Parcels are usually ready to collect within 3-4 working days. You will receive a text as soon as your parcel is ready to collect. Hermes will hold parcels for 10 days before returning them to us.
To find your nearest myHermes Parcelshop click here.

CollectPlus
Collect your parcel from thousands of stores throughout the UK and Ireland for £2.99 or for FREE when you spend over £20. These could be your local Co-Op, McColls, Budgens or Spar, as well as many independently owned convenience stores and newsagents and petrol stations. Unfortunately there are no collection points in the Channel Islands or at BFPO locations at the moment. Nearly all CollectPlus stores are open early 'til late, 7 days a week. The opening times for your local store will be shown as you choose your preferred collection point when placing your order.
Once you have successfully placed and paid for your order, your item(s) will be processed and shipped to your chosen collection point. You will receive confirmation from CollectPlus via email and/or SMS once your parcel is available for collection. This will include your unique collection code. Parcels are delivered to CollectPlus collection points Monday to Saturday. A specific time for arrival cannot be given, please wait for your arrival notification from CollectPlus.
Please take your CollectPlus collection code and proof of ID with you when you go to the collection point to collect your parcel. Your parcel will be held at by CollectPlus at their collection point for 10 days before being returned to us. You will receive reminders from CollectPlus after 3 days and 7 days of the parcel arriving at the collection point if you haven't already collected your parcel.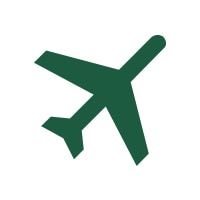 International Delivery
International delivery charge £6.95 (including Channel Islands). Overseas orders are delivered by Royal Mail or DPD. Please allow 10 working days for delivery.
Delivery to Republic of Ireland is now £3.95
Unfortunately we currently only deliver to the following European Countries
We unfortunately cannot ship to the Canary Islands at this time.
Our prices do not include taxes and tariffs. Customers outside of the United Kingdom may be subject to customs fees and/or import duties and taxes, which are levied once an order reaches your country. We do not cover any additional charges for customs clearance these must be paid for by you (we have no control over these charges and cannot predict what they may be).
Customs policies vary widely from country to country; you should contact your local customs office or tax authority for information specific to your situation. Additionally, when ordering from us, you are considered the importer of record and must comply with all laws and regulations of the country in which you are receiving the goods.
What is your returns policy?
We're sure you'll love your purchase, but if you're not happy for any reason just return the item(s) within 30 days of ordering and we'll exchange or refund it.
You can return your unwanted purchases to us for free by simply taking the items to any of our stores, where our colleagues will be happy to help. Please bring your delivery note with you as proof of purchase.
Alternatively, you can post your unwanted item(s) back to us using the returns label supplied with your delivery note. Please ensure you enclose your delivery note in the parcel as well. To enable us to process your refund as quickly as possible, please complete the form on the back of your delivery note indicating your reason for return.
Once we have received your returned item(s) we will issue a refund to the payment method use to pay for the order. Please allow 7-10 days for the refund to show in your account.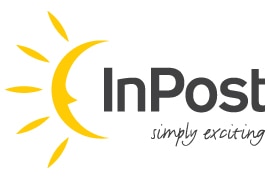 InPost Locker Returns
Return your parcel for FREE through a national network of over 1,000 fully automated parcel lockers that are available 24/7. Simply choose your most convenient locker and return your parcel at a time that suits you, anytime day or night.
To find your nearest InPost Parcel Locker and print your returns label visit our page here.

FREE returns with CollectPlus
CollectPlus is a convenient way to return parcels via local shops, petrol stations, universities and shopping centres, and it is a service trusted by thousands of busy people every day. There are well over 7,000 CollectPlus stores, open from early in the morning until late in the evening, 7 days a week.
You can now use CollectPlus to return your parcels to us, by downloading your pre-paid returns label here. Enter your order number and your email address on to the label, then print and attach the label to your parcel, ensuring any outbound delivery labels are removed or covered.

Drop off your parcel in your chosen store, where you will be given a receipt with a tracking code. You can track your parcel yourself here.
Please note, you must obtain and stick your returns label to your parcel before taking your parcel into a CollectPlus store. CollectPlus will not accept responsibility for parcels handed into a store without a CollectPlus returns label.
You can find your nearest CollectPlus store by clicking click here and use the 'Find a store' search at the top of the page. Alternatively, you can text COLLECT and your postcode to 84555 (e.g. COLLECT WD17 1HP). Texts from 84555 are free to receive. Texts to 84555 are charged at your standard network rate. Full terms and conditions can be viewed here.
Lost or damaged parcels
If you have any lost or missing products from your order then please contact our Customer Care team; phone 0370 606 6606 or email us.
Lost parcels must be reported within 30 days of the dispatch date - we will not be liable for any loss should you fail to do this.
We take great care to ensure your items reach you in good condition. However, if you are unfortunate to receive a damaged item, just return it to us and we will happily refund or replace it. Returns can be made direct to store or using the returns label with your paperwork.
Additional Returns Information
We retain the right to request a return of the faulty products with the consignment number on the outside of your parcel, by recorded delivery to the below address, and the products will be inspected. If the fault is agreed, a full refund will be given for the returned products. Please contact our customer services department who can arrange for your goods to be sent back to us.
Returns address:
Holland & Barrett Direct
Vitality House
Sixth Avenue
Centrum 100
Burton on Trent
DE14 2WP
Store
Aberdeen
Amersham
Angel Islington
Aylesbury
Baker Street
Balham
Barking
Barkingside
Barnet
Beckenham
Beckton
Bedford
Bexley Heath
Birmingham Grand Central
Blackheath
Bletchley
Bloomsbury
Bluewater
Bognor Regis
Borough
Bracknell
Braehead
Brent Cross
Brent Cross
Brighton
Brighton
Brighton
Brixton
Bromley
Bromley
Burgess Hill
Camberley
Camberwell Green
Cambridge
Camden
Canary Wharf
Caterham
Catford
Chatham
Chatham Outlet
Cheapside
Cheshire Oaks
Chester H&B More
Chichester
Chiswick High Road
Clapham
Cobham
Colliers Wood
Covent Garden
Covent Garden
Crawley
Croydon
Croydon
Croydon
Dalston Cross
Dartford
Derby
Dorking
Dunstable
Ealing Central
Earls Court Road
East Grinstead
East Ham
Eastcote
Edgeware Road
Edgware
Edinburgh
Edmonton Green
Egham
Eltham
Enfield
Epping
Epsom
Feltham
Fenchurch
Fetter Lane
Fulham
Fulham Road
Gateshead
Gerrards Cross
Gillingham
Glasgow
Godalming
Golders Green
Gravesend
Grays
Guildford
Hackney
Hammersmith
Harlesden
Harrogate Cambridge Street
Harrow
Hatfield Outlet
Haywards Heath
Hemel Hempstead
Hempstead Valley
Hertford
High Holborn
High Wycombe
Hitchin
Holloway Road
Hornchurch
Horsham
Hounslow
Hounslow
Hove
Ilford
Ilford
Kensington High St
Kilburn
Kilburn
Kings Road
Kingston
Kingston Clarence Street (3365)
Knightsbridge
Lakeside
Leadenhall Gracechurch
Leatherhead
Leeds Bond Street
Leicester
Leighton Buzzard
Letchworth
Lewes
Lewisham
Lincoln
Littlehampton
Liverpool
Liverpool
Loughton
Ludgate Circus
Luton
Maddox Street
Maidenhead
Manchester
Marble Arch
Marylebone
Meadowhall
Milton Keynes
Morden
Muswell Hill
Muswell Hill
New Malden
Newcastle
North Finchley
Norwich
Norwich Chapelfields
Notting Hill
Nottingham
Old Broad Street
Orpington
Oxford Street
Oxford Street
Palmers Green
Peckham
Pimlico
Portobello Road
Preston
Putney
Putney
Queensway
Redhill
Reigate
Richmond
Rickmansworth
Rochester
Romford
Romford
Royston
Ruislip
Rustington
Sheffield
Shepherds Bush
Shrewsbury
Silverburn
Slough
Southall
Southampton
Southgate
St Albans
St Johns Wood
St Neots
Staines
Stevenage
Strand London
Stratford
Stratford
Streatham
Surrey Quays
Sutton
Sutton
Swanley
Swiss Cottage
Tooting
Tottenham Court Road
Tottenham High Road
Twickenham
Upton Park
Uxbridge
Uxbridge
Uxbridge
Victoria Place
Victoria Street
Villiers Street
Waltham Cross
Walthamstow
Walthamstow
Walton
Walworth Road
Wandsworth
Watford
Welling
Welwyn Garden City
Wembley
Wembley Outlet
West Ealing
West One
Weybridge
White City
Wimbledon
Wimbledon
Windsor
Woking
Wokingham
Wolverhampton
Wood Green
Wood Green
Woolwich
Worthing
York More
| Country | Country |
| --- | --- |
| Austria | Ireland |
| Belgium | Italy |
| Bulgaria | Latvia |
| Croatia | Liechtenstein |
| Czech Republic | Luxembourg |
| Denmark | Malta |
| Estonia | Netherlands |
| Finland | Poland |
| France | Portugal |
| Germany | Romania |
| Gibraltar | Slovakia |
| Greece | Slovenia |
| Hungary | Spain |
| Iceland | Sweden |
×