Looking for mocktail recipes? Whether gin or rum or is your usual tipple, try out these
CleanCo
mocktails tonight
Strawberry & Mint Gin Mojito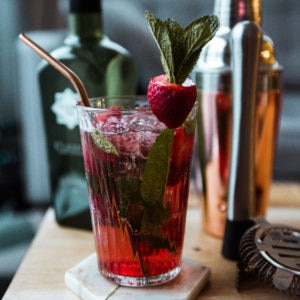 Ingredients
25ml CleanCo Gin
500g strawberries, hulled, divided
110g caster sugar
60ml fresh lime juice
1/4 teaspoon sea salt flakes
1/4 cup loosely packed mint leaves (optional)
1 teaspoon finely grated peeled ginger (optional)
Coarsely cracked ice
Method
Step 1
In a blender, blend 450g of the strawberries with the sugar, lime juice, salt, mint (if using), ginger (if using) and 2 cups (500ml) cold water until smooth.
Step 2
Press the strawberry mixture through a fine-mesh strainer into a large bowl or pitcher. Discard solids. Stir another 250ml cold water into the strawberry mixture.
Step 3
Thinly slice the remaining 50g strawberries.
Step 4
Fill glasses with ice, mounding well above rims. Pour Clean Co gin over ice followed by strawberry water.
Step 5
Garnish with sliced strawberries and serve immediately.
Rhubarb Gin & Ginger Ale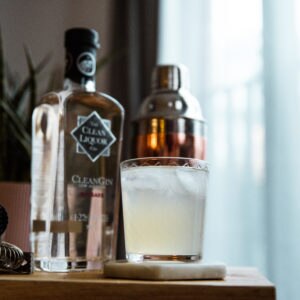 Ingredients
Method
Step 1
Fill glass to about half way with crushed ice.
Step 2
Pour Clean Co Rhubarb gin over ice and then fill glass with ginger ale.
Step 3
Garnish with slices of ginger if desired.
Mango, Orange & Lemon Cooler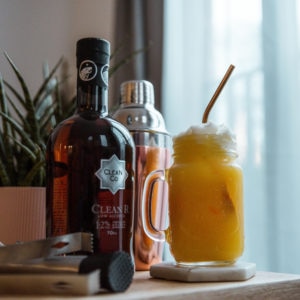 Ingredients
25ml CleanCo Rum
2 cups orange juice
4 scoops lemon sorbet
2 cups chilled mango nectar
2 cups chilled soda water
Crushed ice, to serve
Orange slices, to serve
Method
Step 1
Using a blender, blend orange juice and sorbet together until just combined. Transfer to a large serving jug.
Step 2
Add mango nectar and soda water. Stir to combine.
Step 3
Divide crushed ice among serving glasses. Top with CleanCo Rum and orange mixture. Serve with orange slices.
Read more: The benefits of being alcohol-free
Shop Low Alcohol Drinks