Nutrients per 6 servings:
Ingredients
* Available at 
Holland & Barrett
Method
Step 1
Preheat the oven to 180 degrees
Step 2
In a bowl mix the oats and desiccated coconut together. Squeeze the coconut syrup and almond butter into the mix.
Step 3
Smush (technical term) the banana leaving a few chunks whole and pour the almond milk into the oats then sprinkle on the cacao nibs.
Step 4
Combine until the mix begins to stick together. If you find it's too crumbly, add a little more almond milk.
Step 5
Bake in the oven for 25 minutes until the edges have turned golden.
Original recipe: http://www.spoonmeblog.com/home/sugarless-oaty-flapjacks
Follow her on social:
https://twitter.com/SpoonMeBlog
https://www.instagram.com/spoonmeblog/
https://www.facebook.com/SpoonMeBlog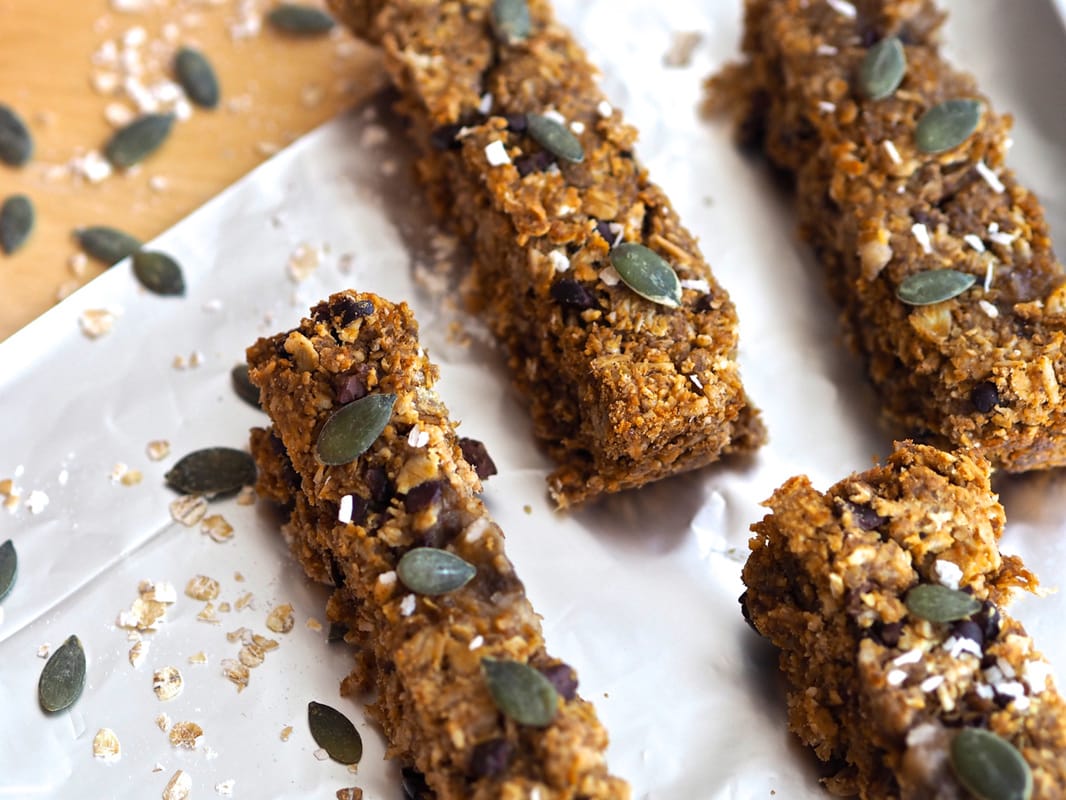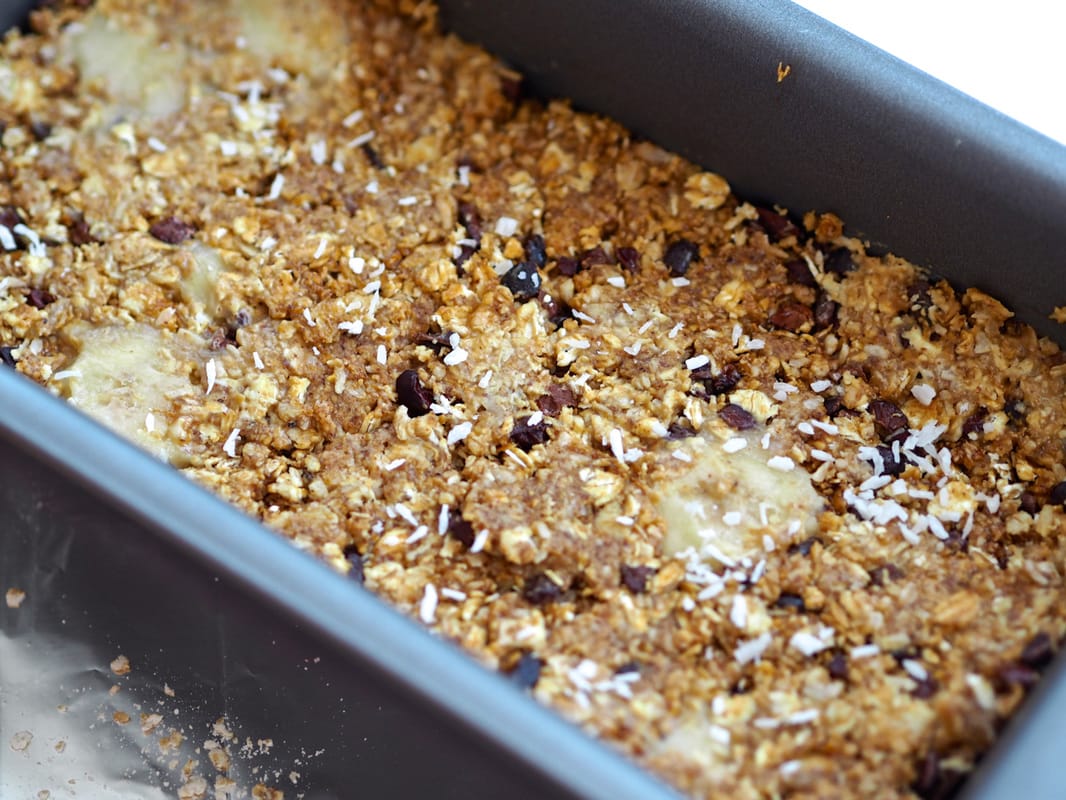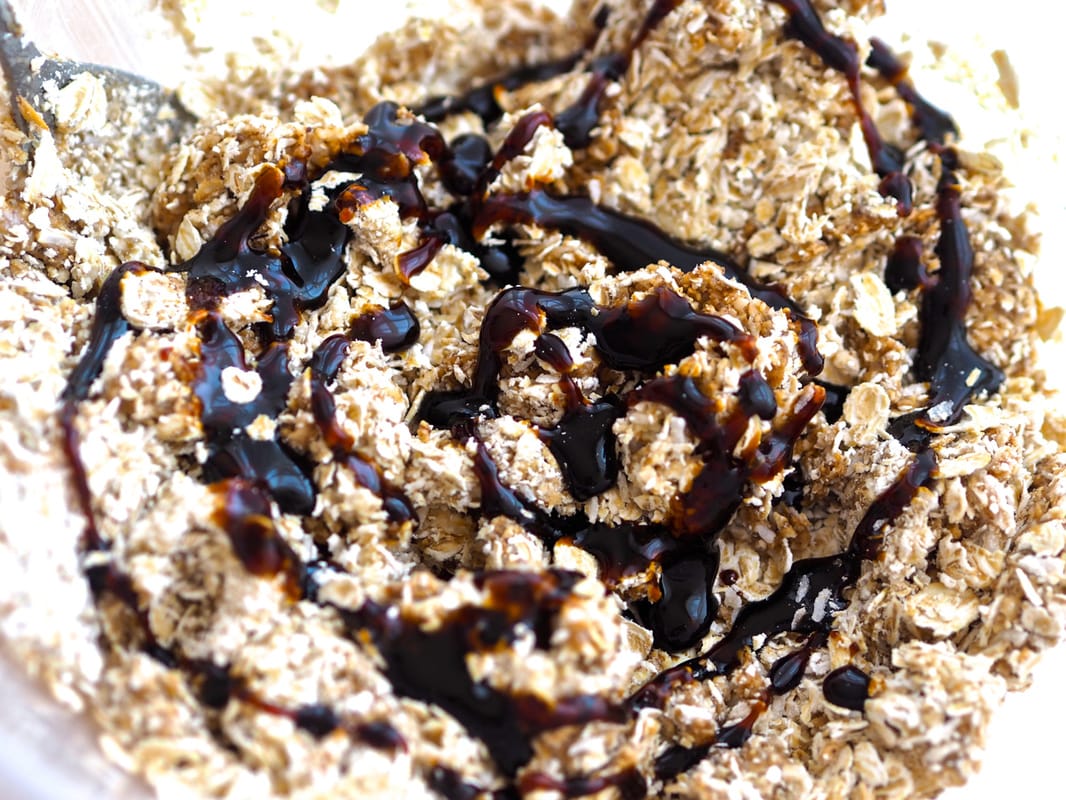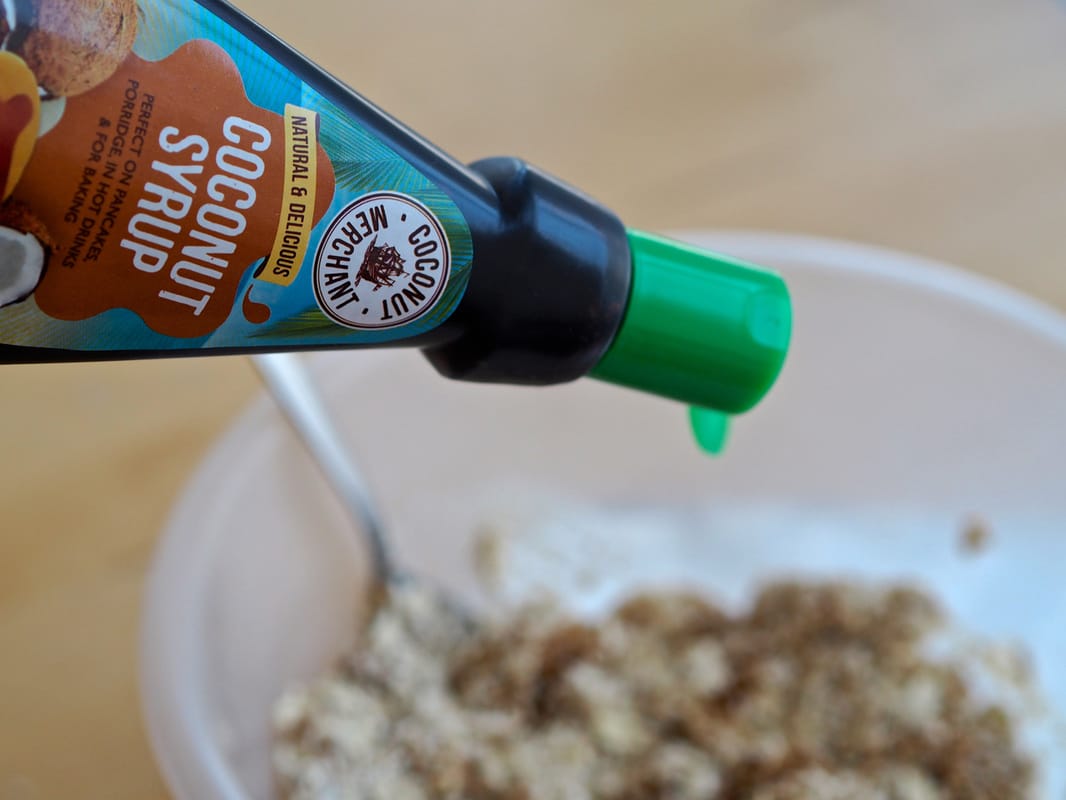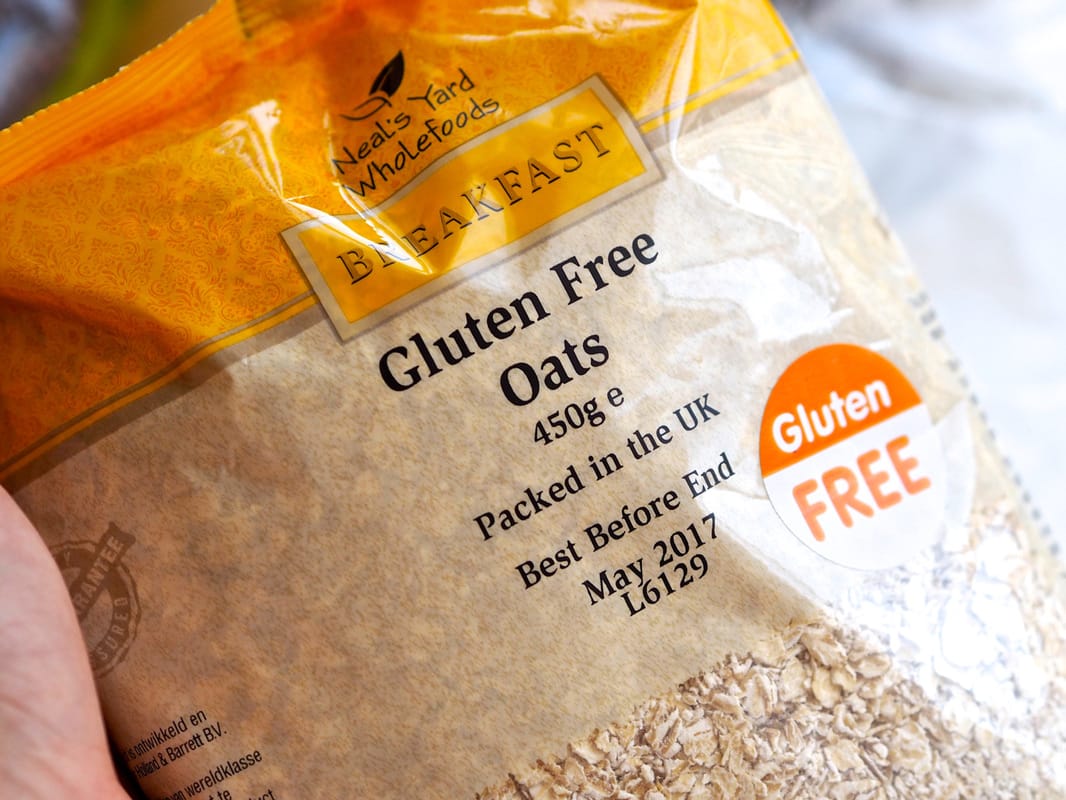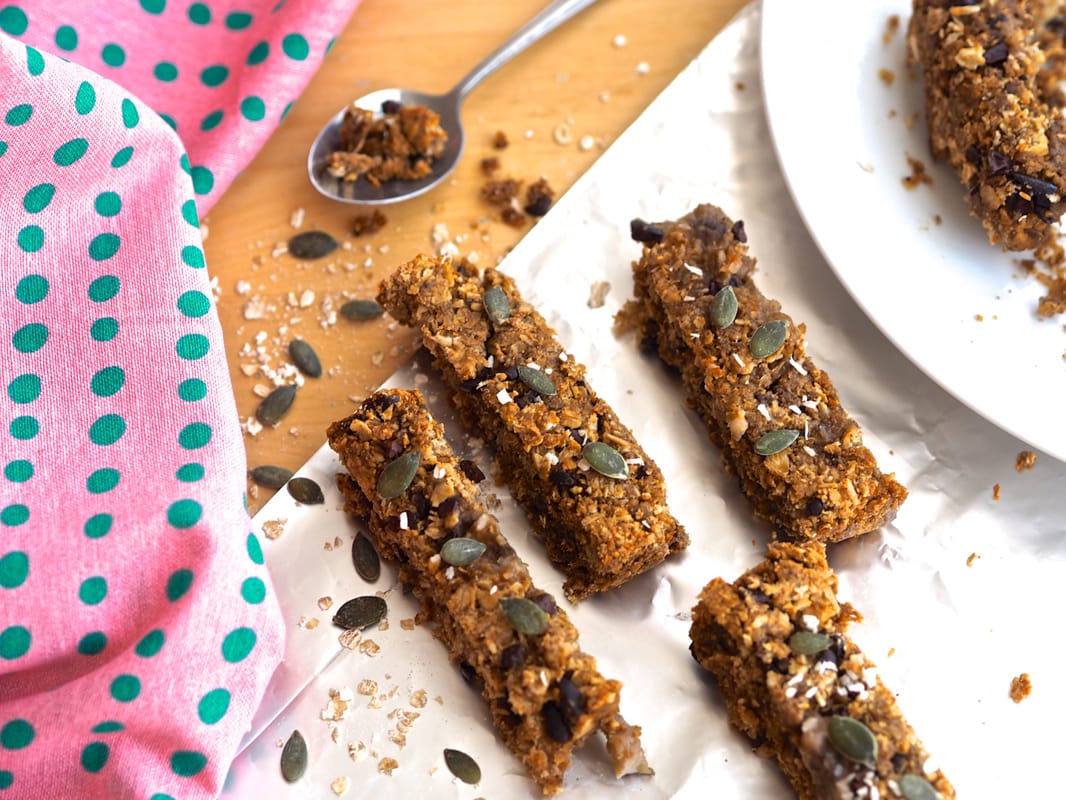 Shop our
Food & Drinks
range