Oat pancakes with creamy mushrooms and bacon
These dairy-free pancakes have a delicious, slightly crisp, nutty flavour. You can use chives or parsley in the mushroom sauce and omit the bacon for a veggie option.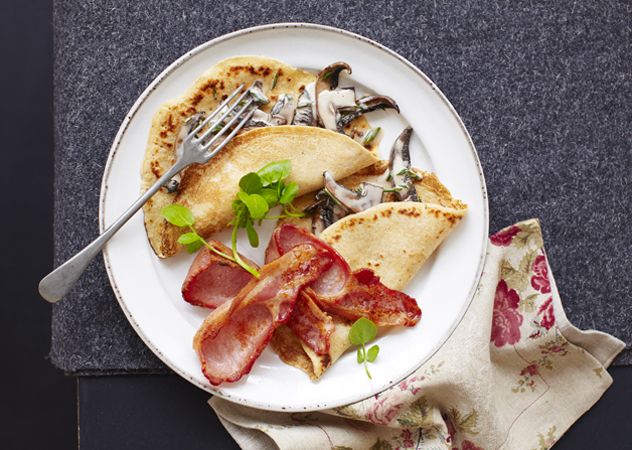 Preparation time: 10 minutes, plus 30 minutes standing
Cooking time: 20 minutes - Serves 4
Ingredients
125g plain flour
100g fine oatmeal
1/2 tsp salt
1 large egg
400ml oat milk
2 tbsp sunflower oil
FOR THE FILLING:
12 thick slices bacon
25g dairy-free spread
250g pack portabello mushrooms, sliced
4 tbsp oat cream
100g pack watercress or spinach salad
NUTRITIONAL INFO
Per Serving
Kcals 570
Fat(g) 31
Sat fat(g) 9
Carbs(g) 47
Sugar(g) 5
Protein(g) 24
Fibre(g) 6
Salt(g) 3.7
Method
1. Sift the flour into a bowl, stir through the oatmeal and salt. Make a well in the centre, break in the egg and gradually whisk to incorporate the flour, adding the oat milk as you go. Let the batter stand for at least 10 minutes, preferably 30, then stir in the oil.
2. Heat a small frying pan (about 20cm diameter). Add a big spoon of the batter and swirl to coat the pan. Cook for about 1½ minutes on each side until golden. Repeat to make 8 pancakes in all. Keep warm in a low oven or under a clean tea towel while you prepare the filling.
3. Grill the bacon. Fry the mushrooms in the spread then season and stir through the oat cream and chives. Serve 2 pancakes each with 3 slices of bacon, some mushrooms and a handful of watercress or spinach.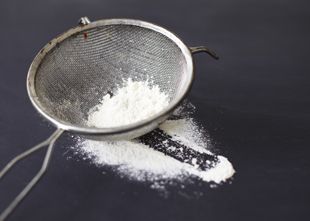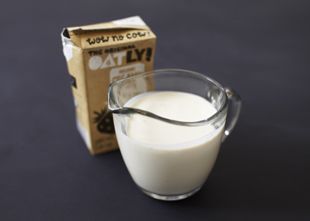 Takes 1 hour 30 Minutes - Serves 6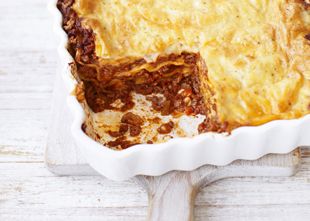 Takes 1 hour 45 Minutes/2 hours - Serves 6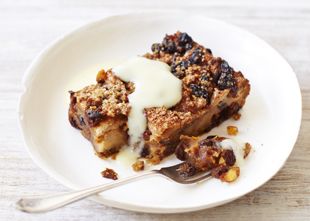 Preparation time: 10 minutes, plus 30 minutes standing
Cooking time: 20 minutes - Serves 4
Ingredients
125g plain flour
100g fine oatmeal
1/2 tsp salt
1 large egg
400ml oat milk
2 tbsp sunflower oil
FOR THE FILLING:
12 thick slices bacon
25g dairy-free spread
250g pack portabello mushrooms, sliced
4 tbsp oat cream
100g pack watercress or spinach salad
NUTRITIONAL INFO
Per Serving
Kcals 662
Fat(g) 38
Sat fat(g) 13
Carbs(g) 43
Sugar(g) 9.5
Protein(g) 37
Fibre(g) 4
Salt(g) 1.4