Raisin pancakes with caramelised apples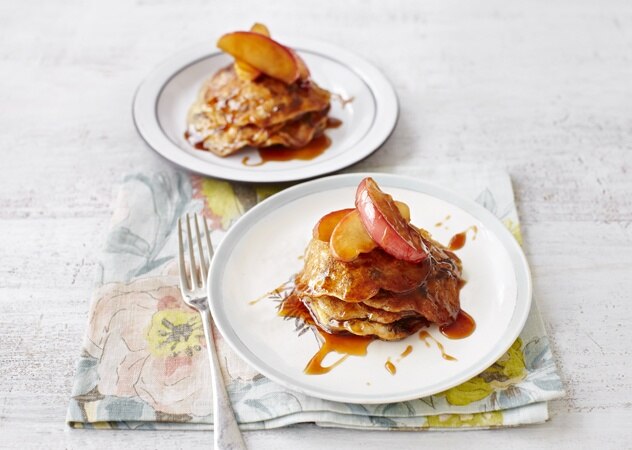 Preparation time: 15 minutes
Cook time: 15-20 minutes
Serves 4 (makes 16-20 pancakes)
Ingredients
1 ripe banana
1 tbsp sunflower oil, plus extra to cook the pancakes
1 tsp vanilla extract
½ tbsp lemon juice
100g plain flour
1 tsp baking powder
1 tsp bicarbonate of soda
225ml milk
100g raisins
4 tbsp Greek yogurt or crème fraîche, to serve
For the caramelised apples:
50g butter
3 tbsp soft brown sugar
2 crisp red-skinned eating apples (such as Royal Gala),
cored and cut into wedges
Method
1. To make the caramelised apples, melt the butter and sugar together gently in a pan until the sugar has melted. Add the apples and fry gently for 10 minutes, turning occasionally, until soft and golden.
2. Meanwhile, mash the banana well with the oil, vanilla and lemon juice. Sift the flour on top with the baking powder and bicarb, and then gradually whisk in the milk.
3. Heat a pan with a little more oil. Spoon 1tbsp of the batter mixture into the pan and sprinkle with a few raisins. When the underside is golden and bubbles start to appear on the surface, carefully flip over and cook for 1 min on the other side. For each new batch, wipe the pan out with a damp piece of kitchen paper. You should be able to make 16-20 pancakes.
4. Serve topped with the caramelised apples and a blob of crème fraîche or yogurt.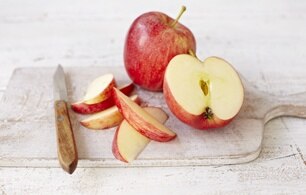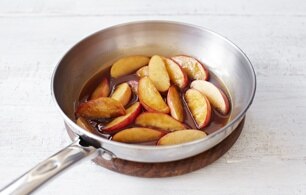 Takes 15 minutes - Serves 4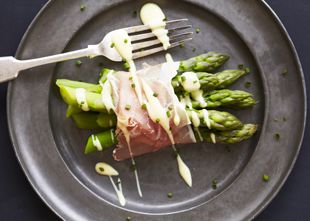 Takes 35 minutes - Serves 2
Preparation time: 15 minutes
Cook time: 15-20 minutes
Serves 4 (makes 16-20 pancakes)
Ingredients
1 ripe banana
1 tbsp sunflower oil, plus extra to cook the pancakes
1 tsp vanilla extract
½ tbsp lemon juice
100g plain flour
1 tsp baking powder
1 tsp bicarbonate of soda
225ml milk
100g raisins
4 tbsp Greek yogurt or crème fraîche, to serve
For the caramelised apples:
50g butter
3 tbsp soft brown sugar
2 crisp red-skinned eating apples (such as Royal Gala),
cored and cut into wedges