Vegan shepherd's pie
Comfort food doesn't come better than a warming plate of shepherd's pie! This meat-free version will feed your flock and warm their hearts.
Preparation time: 45 minutes
Cooking time: 30 minutes - Serves 6
Vegan
Egg free
Dairy free
Ingredients
500g sweet potatoes
100g natural soya protein mince
2 tbsp olive oil
1 onion, diced
1 carrot, diced
2 stalks celery, diced
2 garlic cloves, chopped
2 tsp chopped fresh rosemary
400g tin chopped tomatoes
1 heaped tbsp tomato purée
2 tsp low-salt vegan stock powder
400g tin brown lentils, drained and rinsed
100g frozen peas
1 tbsp mushroom ketchup
1kg potatoes
Green beans to serve
Method
1. Heat the oven to 190ºC/170ºC fan/gas mark 5. Put the sweet potatoes in for about 40 minutes or until very soft. Rinse the soya mince well in a sieve and leave to drain.
2. Heat the oil in a large casserole dish and add the onion, carrot, celery and garlic. Cook gently for 5 minutes then stir in the drained soya mince and rosemary. Stir for a minute then add the chopped tomatoes, tomato purée, stock powder, 300ml hot water from the kettle and the lentils. Season with black pepper and simmer for 20 minutes. Stir through the peas and mushroom ketchup.
3. Meanwhile, cook the white potatoes in simmering water until tender. Drain well and steam dry over the heat. Mash, then squeeze in the sweet potato flesh and mash the two together. Season.
4. Tip the filling into a baking dish and then top with the mash, roughing up the surface with a fork. Put in the oven for about 30 minutes or until golden on top and bubbling beneath. Serve with green beans.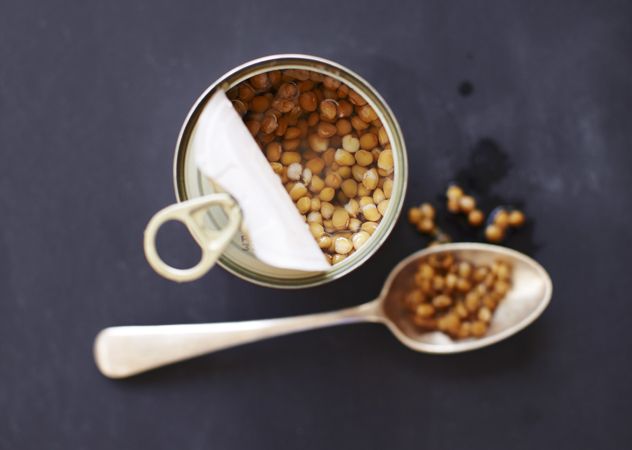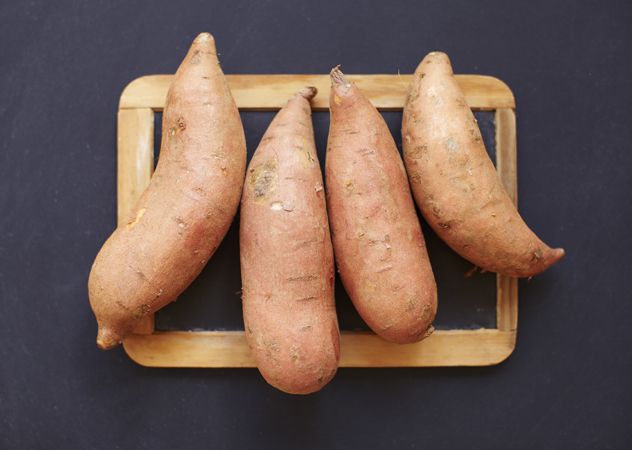 Takes 15 Minutes - Serves 1 (pesto serves 4)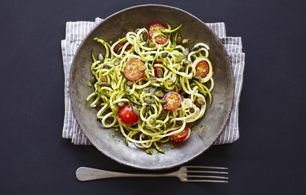 Takes 15 Minutes - Serves 2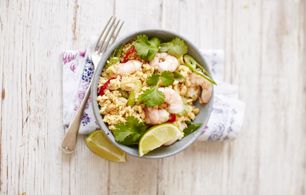 Preparation time: 45 minutes
Cooking time: 30 minutes - Serves 6
Vegan
Egg free
Dairy free
Ingredients
500g sweet potatoes
100g natural soya protein mince
2 tbsp olive oil
1 onion, diced
1 carrot, diced
2 stalks celery, diced
2 garlic cloves, chopped
2 tsp chopped fresh rosemary
400g tin chopped tomatoes
1 heaped tbsp tomato purée
2 tsp low-salt vegan stock powder
400g tin brown lentils, drained and rinsed
100g frozen peas
1 tbsp mushroom ketchup
1kg potatoes
Green beans to serve