Prawn and Pea Risotto
Risottos don't have to be full of butter and cheese. Our dairy-free summery version is just as satisfying and delicious.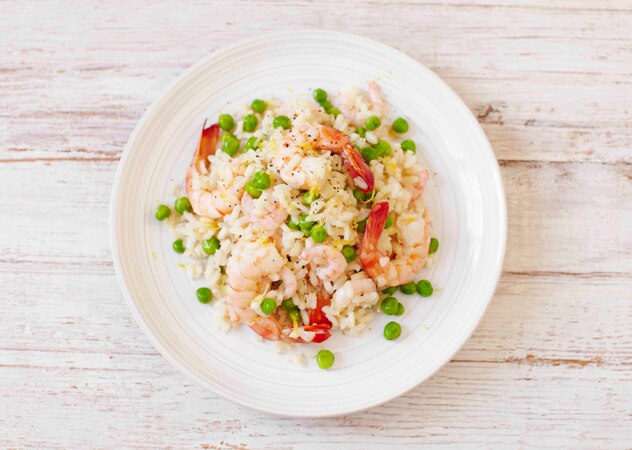 Preparation time: 20 minutes
Cooking time: 45 minutes
Serves 4
Ingredients
1 litre chicken or vegetable stock
3 tbsp olive oil
1 onion, finely diced
2 garlic cloves
350g Arborio rice
300ml white wine
400g jumbo raw prawns, peeled
100g small cooked prawns, peeled
200g frozen peas
1 lemon
25g parsley, roughly chopped
Method
1. In a saucepan, bring the stock to a boil and then reduce to a simmer and keep it simmering while you make the risotto.

2. In a large pan, heat 1 tbsp of the olive oil and add in the onion. Cook until the onion is transpar-ent and completely soft. Add in the garlic and cook for 2-3 minutes before adding the rice and stirring everything well to coat the rice in the oil.

3. Turn the heat up to medium and add in the wine. Allow to bubble and reduce until nearly gone. Now add in a ladleful of stock at a time and stir through the rice until it reduces. Make sure the pan sizzles a little when you add each ladleful in, if it doesn't, the pan isn't hot enough.

4. Continue until you have about one ladleful left. Add in all the prawns and zest of the lemon. Add in the remaining stock and cook until the rice is tender and the jumbo prawns are cooked through.

5. Add in the frozen peas, the juice of the lemon, seasoning and the remaining olive oil. Stir well and then cover for 5 minutes and allow to rest. Serve with parsley sprinkled over the top.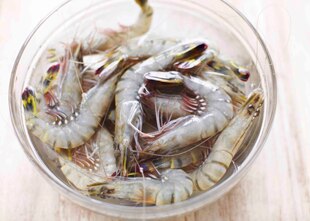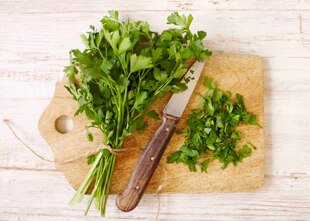 Takes 1 hour - Serves 4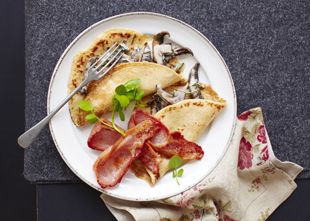 Takes 15 Minutes - Serves 10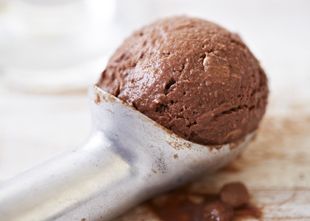 Preparation time: 20 minutes
Cooking time: 45 minutes
Serves 4
Ingredients
1 litre chicken or vegetable stock
3 tbsp olive oil
1 onion, finely diced
2 garlic cloves
350g Arborio rice
300ml white wine
400g jumbo raw prawns, peeled
100g small cooked prawns, peeled
200g frozen peas
1 lemon
25g parsley, roughly chopped